Beautiful Quotes is a weekly meme hosted by me, where I post some of my favourite quotes. Any other bloggers are welcome to join me in this and just link my blog!
I've been thinking about books I desperately need/want to re-read (maybe I should do a full post on this soon?), and this one kept coming up. I haven't read a Rainbow Rowell book probably since Carry On was released, so it's long overdue for me to pick one up!
As for a quick weekly update, not much has been going on as I've been still getting over my illness, but I did manage to catch up with friends on Friday. I'm about 200 pages away from finishing Queen of Air and Darkness!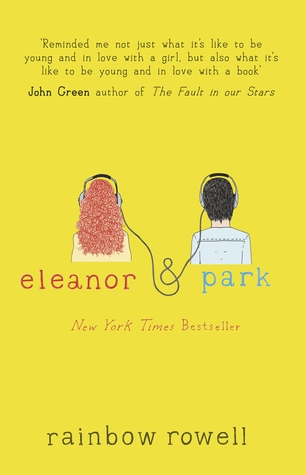 "Holding Eleanor's hand was like holding a butterfly. Or a heartbeat. Like holding something complete, and completely alive." 
― Rainbow Rowell, Eleanor & Park
-Beth
May your shelves forever overflow with books! ☽
| Shop | Goodreads | Instagram | Tumblr | Twitter | Facebook |