Beautiful Quotes is a weekly meme hosted by me, where I post some of my favourite quotes. Any other bloggers are welcome to join me in this and just link my blog!
Hello everyone! Today we're welcoming a brand new month and the UK has definitely seen some warmer weather recently. I put my sunflowers outside today for some bright sunshine 🙂
Honestly, today has been a pretty awesome day for reasons I'm sure I'll let you guys know about very soon! This news is keeping me busy (hence I'm struggling to sit down and design bookmarks at the moment), but it's not stopping me reading or blogging! March wasn't such a great month for the blog, and I definitely feel like I neglected it a little. However, part of that was definitely because it was taking me a while to get through such long books, and April is definitely going to be more fast-paced!
Neither me or Pete are going to be putting the blog at the forefront of our minds this month – unfortunately we both just can't – and I feel okay about that. Other things need my focus right now and that's fine, especially because it's all good and exciting!
Today's Beautiful Quote is from A Court of Wings and Ruin by Sarah J Maas. After reading East of Eden it's been good to start The Bane Chronicles and get back into fantasy for sure!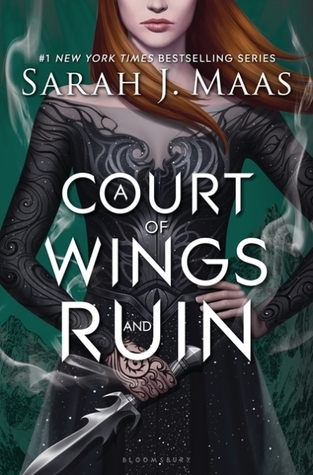 "We're all a broken, in our own ways – In places no one might see." 
― Sarah J. Maas, A Court of Wings and Ruin
-Beth
May your shelves forever overflow with books! ☽
| Shop | Goodreads | Instagram | Tumblr | Twitter | Facebook |