Beautiful Quotes is a weekly meme hosted by me, where I post some of my favourite quotes. Any other bloggers are welcome to join me in this and just link my blog!
Hi everyone! I've been busy this past week and I even got to attend an awesome event last night and rewatch Love, Simon with my lovely friend Courtney! We had an awesome time and both really enjoyed it, so here I am with a quote from it's sequel, Leah on the Offbeat. I loved this book, and it's one of the only YA books about body positivity.
As I'm super busy at the moment, I knew I needed easy reads to keep me going. So I picked up Morganville, which I'm rereading the first 5 books of before I carry on with this mammoth 15 book series. They're so fun, entertaining and quick, which is perfect.
Anyway, back to Leah, and here's the beautiful quote of the week!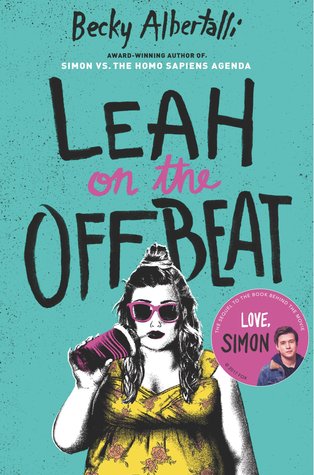 "Imagine going about your day knowing someone's carrying you in their mind. That has to be the best part of being in love- the feeling of having a home in some else's brain."
― Becky Albertalli, Leah on the Offbeat
-Beth
May your shelves forever overflow with books! ☽
| Shop | Goodreads | Instagram | Tumblr | Twitter | Facebook |