Hi all! I am so excited because I have so many trips this year, including going to YALC 2019. YALC stands for the Young Adult Literature Convention and is kind of the only one of it's kind in the UK. It's like YALLFest or Bookcon for us. I've been twice before, but only travelled down to London for one of the three days. But this year, I'm going to be staying down with my lovely friend Chloe for the whole convention!
I'm super excited, and now the authors have been announced I've planned my TBR. Considering there are over 80 authors going (yes, 80!), I'm quite impressed I've managed to cut my TBR down to just 13 books. Obviously if I can manage more books then I'll consider adding to the list, but for now I'm focusing on those. Today's post is about books by authors I've read before, and later in the week I'll be chatting about new authors for me!
How far would you go to save those you love?
Lowrie and Shen are the youngest people on the planet after a virus caused global infertility. Closeted in a pocket of London and doted upon by a small, ageing community, the pair spend their days mudlarking for artefacts from history and looking for treasure in their once-opulent mansion. 
Their idyllic life is torn apart when a secret is uncovered that threatens not only their family but humanity's entire existence. Lowrie and Shen face an impossible choice: in the quiet at the end of the world, they must decide who to save and who to sacrifice . . .
This book is the only one on my TBR I actually already own. I've loved Lauren's other books The Next Together and The Loneliest Girl in the Universe, and I'm super excited for this one.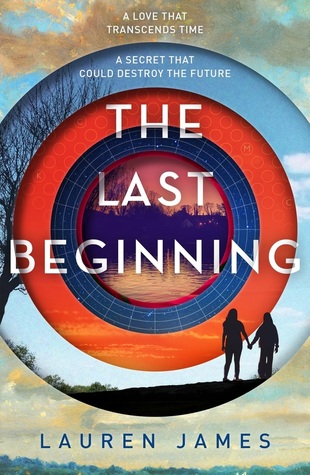 The epic conclusion to Lauren James's debut The Next Together about true love and reincarnation.
Sixteen years ago, after a scandal that rocked the world, teenagers Katherine and Matthew vanished without a trace. Now Clove Sutcliffe is determined to find her long lost relatives.
But where do you start looking for a couple who seem to have been reincarnated at every key moment in history? Who were Kate and Matt? Why were they born again and again? And who is the mysterious Ella, who keeps appearing at every turn in Clove's investigation?
For Clove, there is a mystery to solve in the past and a love to find in the future, and failure could cost the world everything.
Talking of The Next Together, I definitely need to finish of the series! Meeting Lauren at YALC will actually be my third time meeting her, so this will be my only book of hers that won't already be signed.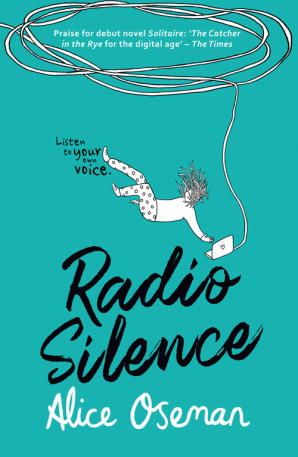 Frances Janvier spends most of her time studying.
Everyone knows Aled Last as that quiet boy who gets straight As.
You probably think that they are going to fall in love or something. Since he is a boy and she is a girl.
They don't. They make a podcast.
In a world determined to shut them up, knock them down, and set them on a cookie cutter life path, Frances and Aled struggle to find their voices over the course of one life-changing year. Will they have the courage to show everyone who they really are? Or will they be met with radio silence?
I met Alice a couple of weeks ago and had my paperback of Heartstopper signed, but I'd love to pick up some of her other books.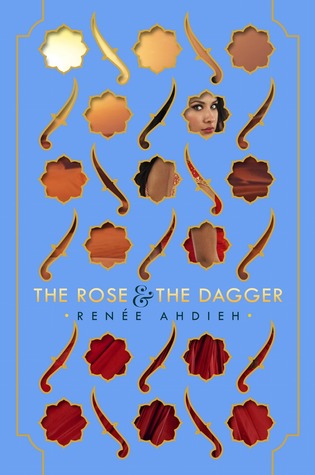 In a land on the brink of war, Shahrzad is forced from the arms of her beloved husband, the Caliph of Khorasan. She once thought Khalid a monster—a merciless killer of wives, responsible for immeasurable heartache and pain—but as she unraveled his secrets, she found instead an extraordinary man and a love she could not deny. Still, a curse threatens to keep Shazi and Khalid apart forever.
Now she's reunited with her family, who have found refuge in the desert, where a deadly force is gathering against Khalid—a force set on destroying his empire and commanded by Shazi's spurned childhood sweetheart. Trapped between loyalties to those she loves, the only thing Shazi can do is act. Using the burgeoning magic within her as a guide, she strikes out on her own to end both this terrible curse and the brewing war once and for all. But to do it, she must evade enemies of her own to stay alive.
It's honestly been years since I read The Wrath and the Dawn, but I absolutely loved it. The chance to actually meet Renee Ahdieh might kickstart me to pick this one up!
Ellery's never been to Echo Ridge, but she's heard all about it. It's where her aunt went missing at age sixteen, never to return. Where a Homecoming Queen's murder five years ago made national news. And where Ellery now has to live with a grandmother she barely knows, after her failed-actress mother lands in rehab. No one knows what happened to either girl, and Ellery's family is still haunted by their loss.
Malcolm grew up in the shadow of the Homecoming Queen's death. His older brother was the prime suspect and left Echo Ridge in disgrace. His mother's remarriage vaulted her and Malcolm into Echo Ridge's upper crust, but their new status grows shaky when mysterious threats around town hint that a killer plans to strike again. No one has forgotten Malcolm's brother-and nobody trusts him when he suddenly returns to town.
Ellery and Malcolm both know it's hard to let go when you don't have closure. Then another girl disappears, and Ellery and Malcolm were the last people to see her alive. As they race to unravel what happened, they realize every secret has layers in Echo Ridge. The truth might be closer to home than either of them want to believe.
And somebody would kill to keep it hidden.
I've been wanting to read this since it's release, and I'm super excited for it. I loved One of Us is Lying, so it'll be interesting to see what Karen has thought up now!
Are you going to YALC?
-Beth
May your shelves forever overflow with books! ☽
| Shop | Goodreads | Instagram | Tumblr | Twitter | Facebook |