Top 5 Wednesday is a weekly meme hosted by Lainey. You get a new topic every Wednesday, and you list your Top 5 books related to that topic. If you'd like to take part, join the Goodreads group, and add your name to the list of bloggers & booktubers!
Hi readers! Today's T5W celebrates Mother's Day in the US, which is a little weird for me as we had Mother's Day back in March in the UK. However, I'm all for talking about the mum's I love in YA/literature, although none will be as loving and awesome as my own mum, of course :p
When a letter arrives for unhappy but ordinary Harry Potter, a decade-old secret is revealed to him that apparently he's the last to know. His parents were wizards, killed by a Dark Lord's curse when Harry was just a baby, and which he somehow survived. Leaving his unsympathetic aunt and uncle for Hogwarts, a wizarding school brimming with ghosts and enchantments, Harry stumbles upon a sinister mystery when he finds a three-headed dog guarding a room on the third floor. Then he hears of a missing stone with astonishing powers which could be valuable, dangerous – or both. An incredible adventure is about to begin!
I'm breaking the T5W rules here and going straight into Harry Potter. I just couldn't write this post without including Mrs Weasley, because she is just amazing!
Sixteen-year-old Starr lives in two worlds: the poor neighbourhood where she was born and raised and her posh high school in the suburbs. The uneasy balance between them is shattered when Starr is the only witness to the fatal shooting of her unarmed best friend, Khalil, by a police officer. Now what Starr says could destroy her community. It could also get her killed.
I loved Starr's whole family in this very important novel, so shoutout to them all really!
College freshman Claire Danvers has had enough of her nightmarish dorm situation. When Claire heads off-campus, the imposing old house where she finds a room may not be much better. Her new roommates don't show many signs of life, but they'll have Claire's back when the town's deepest secrets come crawling out, hungry for fresh blood. Will she be able to face the town's terror or will she drown like everyone else?
I couldn't write this post without including the series I'm reading right now, which is the Morganville books. Claire's parents become more and more prominent throughout the series, and I love them.
When sixteen-year-old Tessa Gray crosses the ocean to find her brother, her destination is England, the time is the reign of Queen Victoria, and something terrifying is waiting for her in London's Downworld, where vampires, warlocks and other supernatural folk stalk the gaslit streets. Friendless and hunted, Tessa seeks refuge with the Shadowhunters, a band of warriors dedicated to ridding the world of demons. Drawn ever deeper into their world, she finds herself fascinated by — and torn between — two best friends and quickly realizes that love may be the most dangerous magic of all. 
How would I be able to write this post and not include someone from the Shadowhunter world? Of course this is dedicated to Charlotte!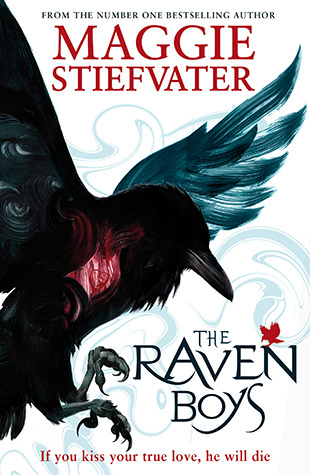 Even if Blue hadn't been told her true love would die if she kissed him, she would stay away from boys. Especially the ones from the local private school. Known as Raven Boys, they only mean trouble.
But this is the year that everything will change for Blue.
This is the year that she will be drawn into the strange and sinister world of the Raven Boys. And the year Blue will discover that magic does exist.
This is the year she will fall in love.
Although Blue's mum is awesome, so are her aunties! So this one is for all the brilliant females we have in The Raven Boys.
Which mother figures stand out to you in YA?
-Beth
May your shelves forever overflow with books! ☽
| Shop | Goodreads | Instagram | Tumblr | Twitter | Facebook |