Stacking the Shelves is a weekly meme hosted by Tynga where we share books we've bought this week. Find out more and join in here!
You might look at this book today and think 'hang on, didn't you buy the other copy of this a few weeks ago?!' Guilty, I did. But I have my reasons for picking up another version!
The special edition is so precious and beautiful, I knew I'd panic about damaging it if I tried to read it.
How beautiful is this cover? As soon as I saw it, I knew I'd like a normal hardback at some point too.
I walked into a supermarket and there it was! Supermarkets are always a great place to buy books cheaply in the UK, and I couldn't resist.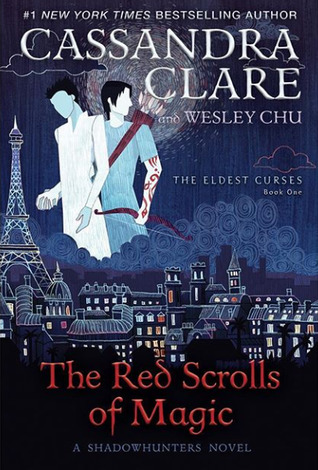 All Magnus Bane wanted was a vacation—a lavish trip across Europe with Alec Lightwood, the Shadowhunter who against all odds is finally his boyfriend. But as soon as the pair settles in Paris, an old friend arrives with news about a demon-worshipping cult called the Crimson Hand that is bent on causing chaos around the world. A cult that was apparently founded by Magnus himself. Years ago. As a joke.
Now Magnus and Alec must race across Europe to track down the Crimson Hand and its elusive new leader before the cult can cause any more damage. As if it wasn't bad enough that their romantic getaway has been sidetracked, demons are now dogging their every step, and it is becoming harder to tell friend from foe. As their quest for answers becomes increasingly dire, Magnus and Alec will have to trust each other more than ever—even if it means revealing the secrets they've both been keeping.
Have you bought any books this week?
-Beth
May your shelves forever overflow with books! ☽
| Shop | Goodreads | Instagram | Tumblr | Twitter | Facebook |