Stacking the Shelves is a weekly meme hosted by Tynga where we share books we've bought this week. Find out more and join in here!
Hi all! Today's book is actually from a few weeks ago as I bought it on release! I only really buy extra special books on preorder (like limited/special editions or authors I absolutely love), but sometimes you just can't look over a preorder incentive like this one.
I bought the Caraval and Legendary hidden covers as they came out, so how could I miss out on Finale? I have the rose and hat (Tesco exclusive) editions of Caraval, the shattered crown edition of Legendary, and now the Finale edition third in the photo below!
So my edition reads 'the most magnificent things are worth living for'. I honestly am really happy with my Caraval and Legendary editions, and I love this one too.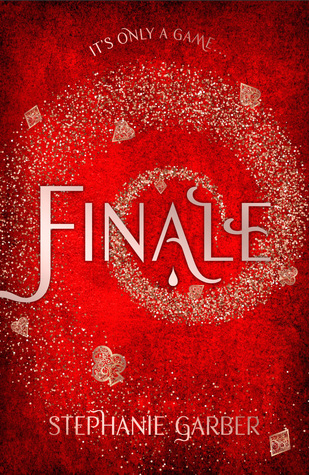 It's been two months since the last Caraval concluded, two months since the Fates have been freed from an enchanted deck of cards, two months since Tella has seen Legend, and two months since Legend claimed the empire's throne as his own. Now, Legend is preparing for his official coronation and Tella is determined to stop it. She believes her own mother, who still remains in an enchanted sleep, is the rightful heir to the throne.
Meanwhile, Scarlett has started a game of her own. She's challenged Julian and her former fiancé, Count Nicolas d'Arcy, to a competition where the winner will receive her hand in marriage. Finaly, Scarlett feels as if she is in complete control over her life and future. She is unaware that her mother's past has put her in the greatest danger of all.
Caraval is over, but perhaps the greatest game of all has begun―with lives, empires, and hearts all at stake. There are no spectators this time: only those who will win…and those who will lose everything.
Have you bought any books this week?
-Beth
May your shelves forever overflow with books! ☽
| Shop | Goodreads | Instagram | Tumblr | Twitter | Facebook |