This Top 5 Wednesday series is inspired by the weekly meme on Goodreads which you can find here. I no longer follow the topics and instead use my own.
Hi all! Who else has an endless TBR? I went on a book ban for a few months over Christmas/New Year and yet I still have 67 physical books on my TBR. I'm blaming it all on YALC at the moment as I've been stocking up books for then and adding books I want to read before YALC to my TBR. I'm currently reading Girls of Paper and Fire before I'm able to meet Natasha Ngan at YALC, and I'm really enjoying it so far!
Today's topic is books that have been on my TBR the longest. I definitely have a lot to choose from here!
When the lift cranks open, the only thing Thomas remembers is his first name. But he's not alone – an army of boys welcomes him to the Glade, an encampment at the centre of a terrible maze. The Gladers have no idea why they're there, or what's happened to the world outside. All they know is that every morning when the walls slide back, they will risk everything to find out.
I really have no excuse for not reading this series yet. I may have only had the books myself for the past year or so, but my brother has had the set since the first movie came out!
Beatrice Prior is on the brink of a decision that will change her life. In a society divided into factions all are forced to choose where they belong. And the choice Tris makes shocks everyone, including herself.
Once decisions are made, the new members are forced to undergo extreme initiation tests with devastating consequences. As their experience transforms them, Tris must determine who her friends are – and if the man who both threatens and protects her is really on her side.
Because Tris has a deadly secret. And as growing conflict threatens to unravel their seemingly perfect society, this secret might save those Tris loves… or it might destroy her.
My boyfriend picked this series up almost 2 years ago so we could both read it. He's read the first one but I haven't managed to get to them yet even though we've watched all of the films!
Mara Dyer doesn't think life can get any stranger than waking up in a hospital with no memory of how she got there.
It can.
She believes there must be more to the accident she can't remember that killed her friends and left her mysteriously unharmed.
There is.
She doesn't believe that after everything she's been through, she can fall in love.
She's wrong.
I picked this series up second hand years ago (I can't even remember how many years ago it would have been), yet I still haven't picked them up! I guess it's because I used to find it daunting to read series, but now I pick them up a lot more.
A sharpshooter. A dreamer. A damn good liar. 
Mortals rule the desert nation of Miraji, but mythical beasts still roam the wild and remote areas, and rumor has it that somewhere, djinn still perform their magic. For humans, it s an unforgiving place, especially if you re poor, orphaned, or female. 
Amani Al Hiza is all three. She s a gifted gunslinger with perfect aim, but she can t shoot her way out of Dustwalk, the back-country town where she s destined to wind up wed or dead.Then she meets Jin, a rakish foreigner, in a shooting contest, and sees him as the perfect escape route. But though she s spent years dreaming of leaving Dustwalk, she never imagined she d gallop away on a mythical horse or that it would take a foreign fugitive to show her the heart of the desert she thought she knew.
I actually started this book when it came out and couldn't get into it. Then when the second and third came out, I saw signed editions and couldn't resist picking them up! Now I read a lot more fantasy, I'm sure I'll enjoy them when I give them another go.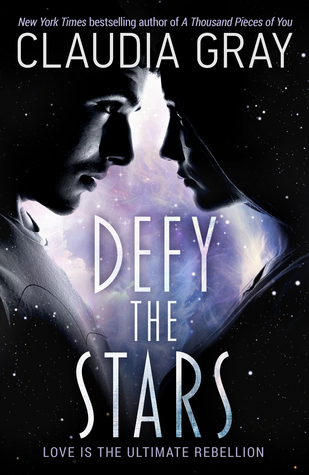 Noemi is a young and fearless soldier of Genesis, a colony planet of a dying Earth. But the citizens of Genesis are rising up – they know that Earth's settlers will only destroy this planet the way they destroyed their own. And so a terrible war has begun.
When Noemi meets Abel, one of Earth's robotic mech warriors, she realizes that Abel himself may provide the key to Genesis' salvation. Abel is bound by his programming to obey her – even though her plan could result in his destruction. But Abel is no ordinary mech. He's a unique prototype, one with greater intelligence, skill and strength than any other. More than that, he has begun to develop emotions, a personality and even dreams. Noemi begins to realise that if Abel is less than human, he is more than a machine. If she destroys him, is it murder? And can a cold-blooded murder be redeemed by the protection of a world?
Stranded together in space, they go on a whirlwind adventure through Earth's various colony worlds, alongside the countless Vagabonds who have given up planetary life altogether and sail forever between the stars. Each step brings them closer – both to each other and to the terrible decision Noemi will have to make about her world's fate, and Abel's.
This book is probably the worst on this list, because it came out over 2 years ago and I have an ARC. God knows what got in the way 2 years ago, but I definitely have to read this soon!
Which books have been on your TBR the longest?
-Beth
May your shelves forever overflow with books! ☽
| Shop | Goodreads | Instagram | Tumblr | Twitter | Facebook |