Top 5 Wednesday is a weekly meme hosted by Lainey. You get a new topic every Wednesday, and you list your Top 5 books related to that topic. If you'd like to take part, join the Goodreads group, and add your name to the list of bloggers & booktubers!
Hi readers! As usual, I'll have an in-depth discussion about this weeks topic on the video below, followed by a list of the books I chose and links to Goodreads and Amazon. I'll also talk a little bit about my choices in writing!
Josh is such a sweet love interest, and he was my favourite out of this series.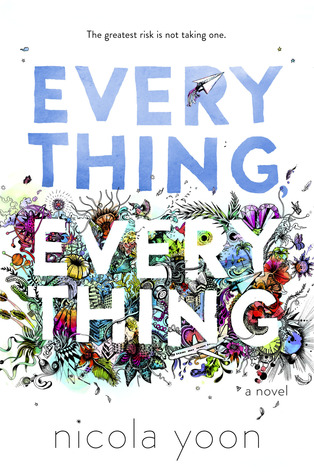 Carla is the carer of Maddy, and I adored her. She wanted what was best for Maddy and for that reason I think she makes a great side character!
Angela made a lovely best friend, and support for Adam, the main character. You can read more about my thoughts of this book in my review!
I loved Sage in this book, and I don't think it'd be the same without her. Did you love Geekerella as much as I did? I have an exciting post about the author coming later in the week!
The side-character I loved from this book is actually AIDAN! Not because I particularly liked him, but because I thought he was an amazing, clever character.
What did you come up with for this weeks topic?
-Beth
May your shelves forever overflow with books! ☽
| Goodreads |Instagram | Tumblr | Twitter | YouTube | Facebook | Redbubble |