Top 5 Wednesday is a weekly meme hosted by Lainey and Samantha. You get a new topic every Wednesday, and you list your Top 5 books related to that topic. If you'd like to take part, join the Goodreads group, and add your name to the list of bloggers & booktubers!
Hows that for a long title? But I kinda love this topic – it's so intriguing thinking back to my expectations of books vs the reality of actually reading them. I'd actually love to do a reverse of this topic, too – 'books you thought you'd love but ended up hating'!
Multiplatinum pop icon Lily Ross's biggest hits and biggest heartbreaks (because they are one and the same):
1. AGONY. (That feeling when her ex ripped her heart out of her chest and she never saw it coming.)
2. GHOSTS. (Because even famous people are ghosted by guys sometimes. And it sucks just as much.)
3. ONCE BITTEN. (As in: twice shy. Also, she's never dating an actor or a musician ever again.)
But this summer's going to be different. After getting her heart shattered, Lily is taking herself out of the spotlight and heading to a small island in middle-of-nowhere Maine with her closest friends. She has three months until her fall tour starts-three months to focus on herself, her music, her new album. Anything but guys.
That is . . . until Lily meets sweet, down-to-earth local Noel Bradley, who is so different from anyone she's ever dated. Suddenly, Lily's "summer of me" takes an unexpected turn, and she finds herself falling deeper and harder than ever before. But Noel isn't interested in the limelight. She loves Noel-but she loves her fans, too. And come August, she may be forced to choose.
This book was such a shock for me! I was completely over this trope and prepared to not go into it again. But I kept spotting this book and ended up picking it up cheap, and falling in love with it.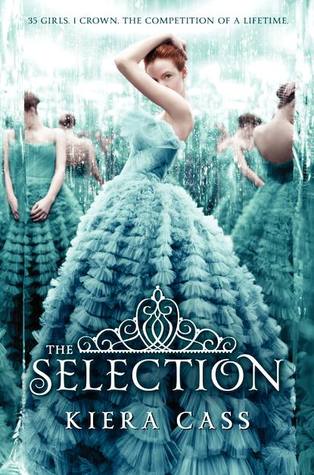 For thirty-five girls, the Selection is the chance of a lifetime. The opportunity to escape the life laid out for them since birth. To be swept up in a world of glittering gowns and priceless jewels. To live in a palace and compete for the heart of gorgeous Prince Maxon.
But for America Singer, being Selected is a nightmare. It means turning her back on her secret love with Aspen, who is a caste below her. Leaving her home to enter a fierce competition for a crown she doesn't want. Living in a palace that is constantly threatened by violent rebel attacks.
Then America meets Prince Maxon. Gradually, she starts to question all the plans she's made for herself—and realizes that the life she's always dreamed of may not compare to a future she never imagined.
I wanted this book years ago but never got around to reading them – when I finally did it sounded like the cringiest thing in the world. And I'm not saying it wasn't – but I still ended up enjoying the first 3!
Charlie Bloom never wanted to be 'with the band'. She's happiest out of the spotlight, behind her camera, unseen and unnoticed. But when she's asked to take backstage photos for hot new boy band Fire&Lights, she can't pass up the chance.
Catapulted into a world of paparazzi and backstage bickering, Charlie soon becomes caught between gorgeous but damaged frontman, Gabriel West, and his boy-next-door bandmate Olly Samson. Then, as the boys' rivalry threatens to tear the band apart, Charlie stumbles upon a mind-blowing secret, hidden in the lyrics of their songs…
I have to say I didn't expect to enjoy this book quite as much as I did. Yet now I've read and enjoyed the whole series!
It was always difficult being Harry Potter and it isn't much easier now that he is an overworked employee of the Ministry of Magic, a husband and father of three school-age children.
While Harry grapples with a past that refuses to stay where it belongs, his youngest son Albus must struggle with the weight of a family legacy he never wanted. As past and present fuse ominously, both father and son learn the uncomfortable truth: sometimes, darkness comes from unexpected places.
This is definitely one of those books that your expectations drop for because of other people. I don't think I've ever heard someone actually adore/recommend this book. But I went about it with a really different mindset, and loved it.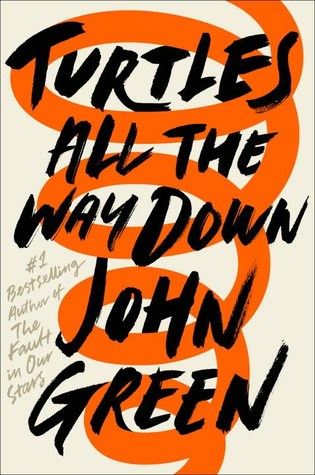 It all begins with a fugitive billionaire and the promise of a cash reward. Turtles All the Way Down is about lifelong friendship, the intimacy of an unexpected reunion, Star Wars fan fiction, and tuatara. But at its heart is Aza Holmes, a young woman navigating daily existence within the ever-tightening spiral of her own thoughts.
I was so done with John Green when this came out. I thought The Fault in Our Stars was super overhyped, and hated An Abundance of Katherines, with Will Grayson, Will Grayson being not far behind. But I thought I'd give him another go, and I ended up actually relating to and liking this one!
Which books did you expect to hate but ended up loving?
-Beth
May your shelves forever overflow with books! ☽
| Shop | Goodreads | Instagram | Tumblr | Twitter | Facebook |