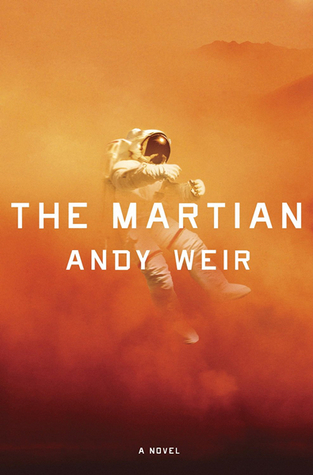 Edition: 2015, Del Rey, 369 Pages
Synopsis: I'm stranded on Mars.
I have no way to communicate with Earth.
I'm in a Habitat designed to last 31 days.
If the Oxygenator breaks down, I'll suffocate. If the Water Reclaimer breaks down, I'll die of thirst. If the Hab breaches, I'll just kind of explode. If none of those things happen, I'll eventually run out of food and starve to death.
So yeah. I'm screwed.
I was pleasantly surprised with this one. It was not only really good & really well written but also really, really funny.
The plot is full of suspense. But also quite personal. I find suspensful books can be quite focused on the plot, and the characters can be unlikeable.
The characters (well mainly Mark) were so well built, that I felt I was reading an autobiography.
The writing is outstanding. Personal, yet informational. And also really hilarious.
Something I liked…has to be the humour! I didn't know a book like this could include puns like that. I laughed out loud at points. Not a good one to read in public!
Something I disliked…at the start, was the confusing science. It's needed, but I found it hard to read. Especially with distractions, such as background noise.
My rating is…
☽☽☽☽☽
5 out of 5 moons
I can't wait for the movie to come out on DVD so I can watch it! I really feel this will be great on the big screen. I'd definitely recommend this one to any reader, especially if you enjoy autobiography style-writing.
-Beth
May your shelves forever overflow with books! ☽
Email: thebooksareeverywhere@hotmail.com
Instagram: @thebooksareeverywhere
Twitter: @tbaeblog
Tumblr: The Books Are Everywhere
Google+: Beth Jones