Stacking the Shelves is a weekly meme hosted by Tynga where we share books we've bought this week. Find out more and join in here!
I'm happy to say I've managed to have a massive sort out of my books and I think I've managed to get rid of around 50 in the past week! So gaining one and losing 50 can't be bad right? Anyway, I haven't actually bought any books recently, but I did trade a book with my lovely friend Pete last weekend.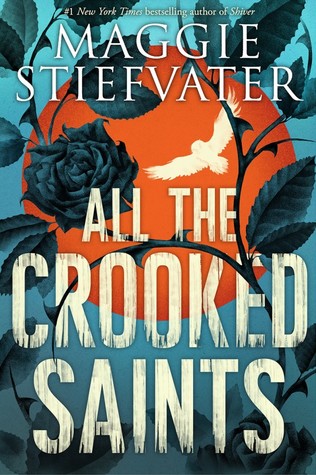 Here is a thing everyone wants: A miracle.Here is a thing everyone fears: What it takes to get one.Any visitor to Bicho Raro, Colorado, is likely to find a landscape of dark saints, forbidden love, scientific dreams, miracle-mad owls, estranged affections, one or two orphans, and a sky full of watchful desert stars.At the heart of this place you will find the Soria family, who all have the ability to perform unusual miracles. And at the heart of this family are three cousins longing to change its future: Beatriz, the girl without feelings, who wants only to be free to examine her thoughts; Daniel, the Saint of Bicho Raro, who performs miracles for everyone but himself; and Joaquin, who spends his nights running a renegade radio station under the name Diablo Diablo.They are all looking for a miracle. But the miracles of Bicho Raro are never quite what you expect.
He gave me this book, which has reminded me I need to carry on with The Raven Cycle at some point this year.
Did you buy any books this week?
-Beth
May your shelves forever overflow with books! ☽
| Goodreads |Instagram | Tumblr | Twitter | YouTube | Facebook | Redbubble |