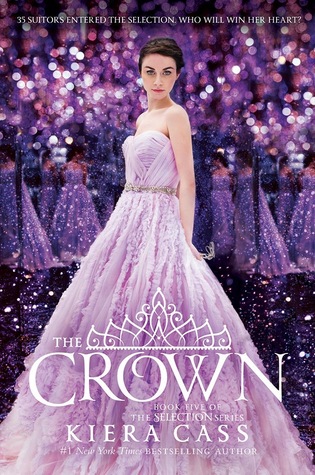 When Eadlyn became the first princess of Illéa to hold her own Selection, she didn't think she would fall in love with any of her thirty-five suitors. She spent the first few weeks of the competition counting down the days until she could send them all home. But as events at the palace force Eadlyn even further into the spotlight, she realizes that she might not be content remaining alone.
Eadlyn still isn't sure she'll find the fairytale ending her parents did twenty years ago. But sometimes the heart has a way of surprising you…and soon Eadlyn must make a choice that feels more impossible—and more important—than she ever imagined.
So yay, this book is better? This series improved? I mean, looking back on my review of The Heir, not much could have been worse, but I'm very happy to say some of the better parts of The Selection series shone through once again in this book.
I'm very glad to say Eadlyn does improve, thank goodness. She loses at least some of her selfishness even though there were still many times when I rolled my eyes at her somewhat bratty statements that still pop up.
"He smiled. "You are always just Eadlyn. And you are always the queen."
I guess I could say there was an element of surprise in this book, at least in some more ways than in The One. But saying this, I did know exactly how the book would end. Having spent 4 books getting used to how Cass writes, I kind of guessed what would happen even though the romance just wasn't really developed. And that's the disappointing thing, I shouldn't have known what was going to happen. But it was so damn obvious anyway.
"You are everything to everyone. And infinitely more to me.""
But I have to say it, when Cass goes for the romance, she does it well. There was a few passages that touched my stupid romantic heart so much that I actually shed a few tears. And I couldn't help but going back to how I felt with the first 3 books in some aspects…because this book is entertaining, easy to read and somewhat enjoyable. I wouldn't say I liked it like the first 3, but it's definitely better than The Heir!
★★★
3 stars
-Beth
May your shelves forever overflow with books! ☽