Stacking the Shelves is a weekly meme hosted by Tynga where we share books we've bought or received this week. Find out more and join in here!
Hi all! It's been a super weird week here in England as I'm sure it has been for most of you. I'm up and down with everything that's going on, but I really want to share some more posts with you guys to keep us all busy and entertained!
It may have been a strange few weeks, but it's been a good month for books. Here's a few I'm really excited about!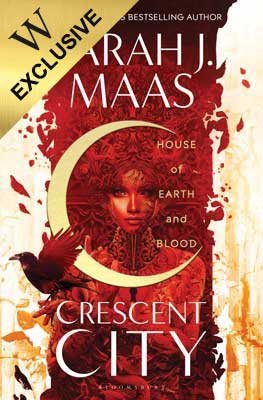 Half-Fae, half-human Bryce Quinlan loves her life. Every night is a party and Bryce is going to savour all the pleasures Lunathion – also known as Crescent City – has to offer. But then a brutal murder shakes the very foundations of the city, and brings Bryce's world crashing down.
Two years later, Bryce still haunts the city's most notorious nightclubs – but seeking only oblivion now. Then the murderer attacks again. And when an infamous Fallen angel, Hunt Athalar, is assigned to watch her every footstep, Bryce knows she can't forget any longer.
As Bryce and Hunt fight to unravel the mystery, and their own dark pasts, the threads they tug ripple through the underbelly of the city, across warring continents, and down to the deepest levels of Hel, where things that have been sleeping for millennia are beginning to stir …
I picked up the Waterstones exclusive as soon as it came out. It's gorgeous and has red sprayed edges. They ship internationally if you'd like to order one!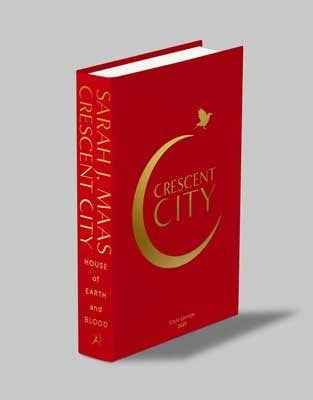 I also managed to grab a copy of the UK tour edition, as I was a ticket holder before the tour was cancelled. It's so, so pretty!
What did you buy this week?
-Beth
May your shelves forever overflow with books! ☽
| Shop | Goodreads | Instagram | Tumblr | Twitter | Facebook |