Stacking the Shelves is a weekly meme hosted by Tynga where we share books we've bought or received this week. Find out more and join in here!
Hey readers! It's another week of beautiful preorders and gifts. I'm still on a book ban and not buying books, so these are ones I've been super excited for!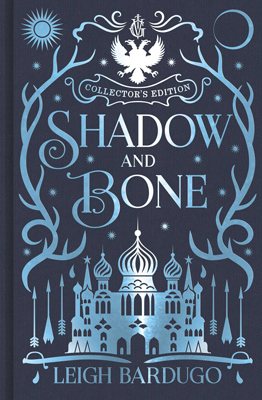 Soldier. Summoner. Saint. Orphaned and expendable, Alina Starkov is a soldier who knows she may not survive her first trek across the Shadow Fold – a swath of unnatural darkness crawling with monsters. But when her regiment is attacked, Alina unleashes dormant magic not even she knew she possessed.
Now Alina will enter a lavish world of royalty and intrigue as she trains with the Grisha, her country's magical military elite – and falls under the spell of their notorious leader, the Darkling. He believes Alina can summon a force capable of destroying the Shadow Fold and reuniting their war-ravaged country, but only if she can master her untamed gift.
As the threat to the kingdom mounts and Alina unlocks the secrets of her past, she will make a dangerous discovery that could threaten all she loves and the very future of a nation.
Welcome to Ravka . . . a world of science and superstition where nothing is what it seems.
This beautiful copy of Shadow and Bone came out earlier in the week. It matches the special editions of Six of Crows and Crooked Kingdom, and looks so pretty next to them on my shelf.
Dive into the epic world of international bestselling author Leigh Bardugo with this beautifully illustrated replica of The Lives of Saints, the Istorii Sankt'ya, featuring tales of saints drawn from the beloved novels and beyond. Out of the pages of the Shadow and Bone trilogy, from the hands of Alina Starkov to yours, the Istorii Sankt'ya is a magical keepsake from the Grishaverse.
These tales include miracles and martyrdoms from familiar saints like Sankta Lizabeta of the Roses and Sankt Ilya in Chains, to the strange and obscure stories of Sankta Ursula, Sankta Maradi, and the Starless Saint. 
This beautiful collection includes stunning full-colour illustrations of each story.
We were treated with two Leigh books this week, with the second one being The Lives of Saints which was featured in the Grisha books themselves. Without the weird half-dust jacket, it looks really pretty!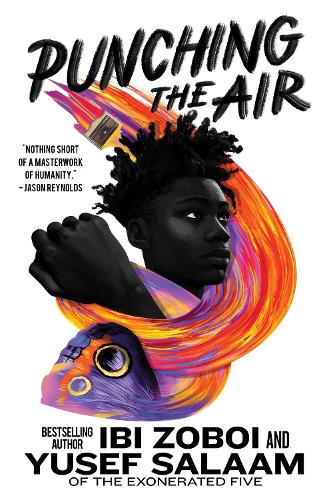 One fateful night, an altercation in a gentrifying neighbourhood escalates into tragedy. 'Boys just being boys' turns out to be true only when those boys are white. 
Suddenly, at just sixteen years old, Amal Shahid's bright future is upended: he is convicted of a crime he didn't commit and sent to prison. Despair and rage almost sink him until he turns to the refuge of his words, his art. This never should have been his story. But can he change it? 
With spellbinding lyricism, award-winning author Ibi Zoboi and prison reform activist Yusef Salaam tell a moving and deeply profound story about how one boy is able to maintain his humanity and fight for the truth, in a system designed to strip him of both.
I applied for an ARC copy of this book through work and received one. Thank you to Harper Collins for sending me a copy!
In an Italian city ravaged by plague, Sofia's mother carves beautiful mementos from the bones of loved ones. But one day, she doesn't return home. Did her work lead her into danger? Sofia and her little brother Ermin are sent to the convent orphanage but soon escape, led by an enigmatic new friend and their pet crow, Corvith.
Together they cross the city underground, following clues in bones up to the towers of Siena, where – circled by magpies – the children find the terrible truth …
I recently gave my lovely colleague Jo some books that I was getting rid of but she really wanted, and in exchange she bought me this book! Thank you Jo!
I also received yet another copy of The Starless Sea from Alex, who gave me the Illumicate edition she didn't want! Thank you Alex!
What have you bought recently?
-Beth
May your shelves forever overflow with books! ☽
| Shop | Goodreads | Instagram | Tumblr | Twitter | Facebook |