Stacking the Shelves is a weekly meme hosted by Tynga where we share books we've bought or received this week. Find out more and join in here!
Hi everyone! Today's post is a bumper one because it's been my birthday this week and I was lucky enough to receive some books. I'll start with ones I pre-ordered or bought, and then move on to the others I was gifted!
Dive into the epic world of international bestselling author Leigh Bardugo with this beautifully illustrated replica of The Lives of Saints, the Istorii Sankt'ya, featuring tales of saints drawn from the beloved novels and beyond. Out of the pages of the Shadow and Bone trilogy, from the hands of Alina Starkov to yours, the Istorii Sankt'ya is a magical keepsake from the Grishaverse.
These tales include miracles and martyrdoms from familiar saints like Sankta Lizabeta of the Roses and Sankt Ilya in Chains, to the strange and obscure stories of Sankta Ursula, Sankta Maradi, and the Starless Saint.
This beautiful collection includes stunning full-color illustrations of each story.
I had this gorgeous edition on pre-order from Illumicrate and it arrived on my birthday! It was such a lovely present for myself.
When Tea accidentally resurrects her brother from the dead, she learns she is different from the other witches in her family. Her gift for necromancy means that she's a bone witch, a title that makes her feared and ostracized by her community. But Tea finds solace and guidance with an older, wiser bone witch, who takes Tea and her brother to another land for training.
In her new home, Tea puts all her energy into becoming an asha-one who can wield elemental magic. But dark forces are approaching quickly, and in the face of danger, Tea will have to overcome her obstacles…and make a powerful choice.
I also had this arrive, which I ordered for the non-binary readathon in November! It's our group book for the readathon, and I'm super excited.
Birthday Gifts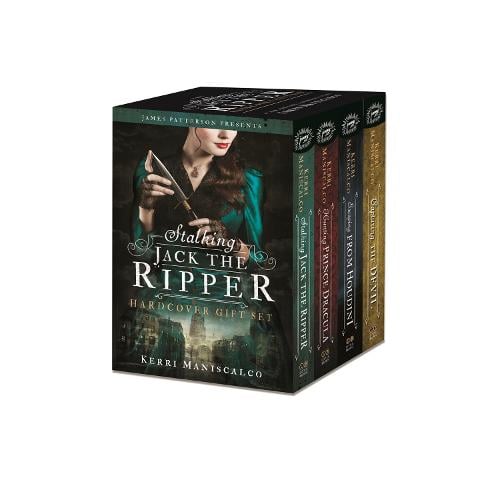 In this spine-chilling gothic murder mystery set in gritty Victorian-era London, a resourceful lord's daughter named Audrey Rose Wadsworth and her brilliant friend Thomas Cresswell find themselves inescapably embroiled in the investigation of a ghastly serial killer known as Jack the Ripper.
My mum gifted me this gorgeous set, on recommendation from my lovely friend Amy. We are going to start reading it alongside our friend Jo tomorrow, and I'm super excited!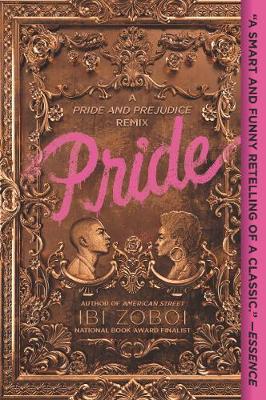 Zuri Benitez has pride. Brooklyn pride, family pride, and pride in her Afro-Latino roots. But pride might not be enough to save her rapidly gentrifying neighborhood from becoming unrecognizable.
When the wealthy Darcy family moves in across the street, Zuri wants nothing to do with their two teenage sons, even as her older sister, Janae, starts to fall for the charming Ainsley. She especially can't stand the judgmental and arrogant Darius. Yet as Zuri and Darius are forced to find common ground, their initial dislike shifts into an unexpected understanding.
But with four wild sisters pulling her in different directions, cute boy Warren vying for her attention, and college applications hovering on the horizon, Zuri fights to find her place in Bushwick's changing landscape, or lose it all.
The rest of the books were gifted to me from my gorgeous boyfriend, the first of which I picked up in a bookshop in the summer and he saved for me! I'm super excited to read this.
Learn about identities, true histories, and anti-racism work in 20 carefully laid out chapters. Written by anti-bias, anti-racist, educator and activist, Tiffany Jewell, and illustrated by French illustrator Aurélia Durand in kaleidoscopic vibrancy.
This book is written for the young person who doesn't know how to speak up to the racist adults in their life. For the 14 year old who sees injustice at school and isn't able to understand the role racism plays in separating them from their friends. For the kid who spends years trying to fit into the dominant culture and loses themselves for a little while. It's for all of the Black and Brown children who have been harmed (physically and emotionally) because no one stood up for them or they couldn't stand up for themselves; because the colour of their skin, the texture of their hair, their names made white folx feel scared and threatened.
It is written so children and young adults will feel empowered to stand up to the adults who continue to close doors in their faces. This book will give them the language and ability to understand racism and a drive to undo it. In short, it is for everyone.
I also picked this up at the same time and it looks so good and it is beautifully illustrated.
Meg, Jo, Amy and Beth – four "little women" enduring hardships and enjoying adventures in Civil War New England The charming story of the March sisters, Little Women has been adored by generations. Readers have rooted for Laurie in his pursuit of Jo's hand, cried over little Beth's death, and dreamed of travelling through Europe with old Aunt March and Amy. Future writers have found inspiration in Jo's devotion to her writing. In this simple, enthralling tale, both parts of which are included here, Louisa May Alcott has created four of American literature's most beloved women.
He also picked me up this lovely copy of Little Women! I haven't ever read it, and I've really wanted to for years, especially since watching the 2019 film a grand total of four times in cinema!
She will become a legend but first she is Diana, Princess of the Amazons. And her fight is just beginning …
Diana is desperate to prove herself to her warrior sisters. But when the opportunity comes, she throws away her chance at glory and breaks Amazon law to save a mere mortal, Alia Keralis. 
With this single heroic act, Diana may have just doomed the world. 
Alia is a Warbringer – a descendant of the infamous Helen of Troy, fated to bring about an age of bloodshed and misery. Diana and Alia will face an army of enemies, mortal and divine, determined to destroy or possess the Warbringer. 
To save the world, they must stand side by side against the tide of war.
The last and by no means least, he managed to get me this rare signed copy if Wonder Woman by Leigh Bardugo. I feel so very lucky 🙂
What have you bought recently?
-Beth
May your shelves forever overflow with books! ☽
| Shop | Goodreads | Instagram | Tumblr | Twitter | Facebook |