Stacking the Shelves is a weekly meme hosted by Tynga where we share books we've bought or received this week. Find out more and join in here!
Hi everyone! As usual, it's been a couple of weeks since I updated you and of course I have acquired a substantial amount of books in that time. I have been buying a few and have been very generously gifted a few too, so here they are! I will also be having a June book haul going up on my BookTube channel soon, so you can check that out here.
Books Bought
Cee has been trapped on an abandoned island for three years without any recollection of how she arrived, or memories from her life prior. All she knows is that somewhere out there, beyond the horizon, she has a sister named Kay, and it's up to Cee to cross the ocean and find her.
In a world apart, 16-year-old STEM prodigy Kasey Mizuhara lives in an eco-city built for people who protected the planet―and now need protecting from it. With natural disasters on the rise due to climate change, eco-cities provide clean air, water, and shelter. Their residents, in exchange, must spend at least a third of their time in stasis pods, conducting business virtually whenever possible to reduce their environmental footprint. While Kasey, an introvert and loner, doesn't mind the lifestyle, her sister Celia hated it. Popular and lovable, Celia much preferred the outside world. But no one could have predicted that Celia would take a boat out to sea, never to return.
Now it's been three months since Celia's disappearance, and Kasey has given up hope. Logic says that her sister must be dead. But nevertheless, she decides to retrace Celia's last steps. Where they'll lead her, she does not know. Her sister was full of secrets. But Kasey has a secret of her own.
I've been hearing about this book everywhere and as soon as I saw the Owlcrate edition I knew I wanted it. Luckily I found most of the box on eBay and I'm so glad I did because I love the lilac tones in this one!
Ordered to take a two-month sabbatical after blowing a big presentation at work, Leena escapes to her grandmother Eileen's house for some overdue rest. Newly single and about to turn eighty, Eileen would like a second chance at love. But her tiny Yorkshire village doesn't offer many eligible gentlemen… So Leena proposes a solution: a two-month swap. Eileen can live in London and look for love, and Leena will look after everything in rural Yorkshire.
But with a rabble of unruly OAPs to contend with, as well as the annoyingly perfect – and distractingly handsome – local schoolteacher, Leena learns that switching lives isn't straightforward. Back in London, Eileen is a huge hit with her new neighbours, and with the online dating scene. But is her perfect match nearer to home than she first thought? 
I actually bought this one a few months ago in a charity shop very cheaply, but my mum has been reading it and passed it back to me in the past few days, so I decided to include it in this haul.
Shiori, the only princess of Kiata, has a secret. Forbidden magic runs through her veins. Normally she conceals it well, but on the morning of her betrothal ceremony, Shiori loses control. At first, her mistake seems like a stroke of luck, forestalling the wedding she never wanted, but it also catches the attention of Raikama, her stepmother.
Raikama has dark magic of her own, and she banishes the young princess, turning her brothers into cranes, and warning Shiori that she must speak of it to no one: for with every word that escapes her lips, one of her brothers will die.
Peniless, voiceless, and alone, Shiori searches for her brothers, and, on her journey, uncovers a conspiracy to overtake the throne—a conspiracy more twisted and deceitful, more cunning and complex, than even Raikama's betrayal. Only Shiori can set the kingdom to rights, but to do so she must place her trust in the very boy she fought so hard not to marry. And she must embrace the magic she's been taught all her life to contain—no matter what it costs her. 
This one was a completely random purchase because I saw this and could not resist the beautiful hardcover edition. I also want to read both this one and Spin the Dawn by the same author!
I had a few preorders come through including this one that came out in paperback! I read An Absolutely Remarkable Thing a few months ago and loved it, so I've been very excited for this one.
I also received the beautiful Waterstones edition of this book, which has the most beautiful sprayed edges!
Books Gifted
I received a lot of books recently, including this one which I absolutely love! Amy bought this one for me to match my edition of Vicious, and I'm so happy to have both copies.
Each body has a story to tell, a life seen in pictures only Librarians can read. The dead are called Histories, and the vast realm in which they rest is the Archive.
Da first brought Mackenzie Bishop here four years ago, when she was twelve years old, frightened but determined to prove herself. Now Da is dead, and Mac has grown into what he once was: a ruthless Keeper, tasked with stopping often violent Histories from waking up and getting out. Because of her job, she lies to the people she loves, and she knows fear for what it is: a useful tool for staying alive.
Being a Keeper isn't just dangerous-it's a constant reminder of those Mac has lost, Da's death was hard enough, but now that her little brother is gone too, Mac starts to wonder about the boundary between living and dying, sleeping and waking. In the Archive, the dead must never be disturbed. And yet, someone is deliberately altering Histories, erasing essential chapters. Unless Mac can piece together what remains, the Archive itself may crumble and fall.
Mark also bought me a book, mainly because we were very curious about how this edition matched my editions of This Savage Song. I've been collecting V.E. Schwab books to complete my set if you couldn't tell!
Briseis has a gift: she can grow plants from tiny seeds to rich blooms with a single touch.
When Briseis's aunt dies and wills her a dilapidated estate in rural New York, Bri and her parents decide to leave Brooklyn behind for the summer. Hopefully there, surrounded by plants and flowers, Bri will finally learn to control her gift. But their new home is sinister in ways they could never have imagined–it comes with a specific set of instructions, an old-school apothecary, and a walled garden filled with the deadliest botanicals in the world that can only be entered by those who share Bri's unique family lineage.
When strangers begin to arrive on their doorstep, asking for tinctures and elixirs, Bri learns she has a surprising talent for creating them. One of the visitors is Marie, a mysterious young woman who Bri befriends, only to find that Marie is keeping dark secrets about the history of the estate and its surrounding community. There is more to Bri's sudden inheritance than she could have imagined, and she is determined to uncover it . . . until a nefarious group comes after her in search of a rare and dangerous immortality elixir. Up against a centuries-old curse and the deadliest plant on earth, Bri must harness her gift to protect herself and her family.
I also received some lovely books from publishers, including this one from Bloomsbury which I am so excited for, as I recently read Cinderella is Dead that I really liked.
Nina Dean has arrived at her early thirties as a successful food writer with loving friends and family, plus a new home and neighbourhood. When she meets Max, a beguiling romantic hero who tells her on date one that he's going to marry her, it feels like all is going to plan.
A new relationship couldn't have come at a better time – her thirties have not been the liberating, uncomplicated experience she was sold. Everywhere she turns, she is reminded of time passing and opportunities dwindling. Friendships are fading, ex-boyfriends are moving on and, worse, everyone's moving to the suburbs. There's no solace to be found in her family, with a mum who's caught in a baffling mid-life makeover and a beloved dad who is vanishing in slow-motion into dementia.
I was also sent a paperback of Ghosts from Penguin (thank you!) as I am on the blog tour for this soon, which you will be able to look forward to.
Ash Persaud is about to become a reaper in the afterlife, but she is determined to see her first love Poppy Morgan again, the only thing that separates them is death.
Car headlights.
The last thing Ash hears is the snap of breaking glass as the windscreen hits her and breaks into a million pieces like stars.
But she made it, she's still here. Or is she?
This New Year's Eve, Ash is gets an RSVP from the afterlife she can't decline: to join a clan of fierce girl reapers who take the souls of the city's dead to await their fate.
But Ash can't forget her first love, Poppy, and she will do anything to see her again… even if it means they only get a few more days together. Dead or alive…
I was also sent quite a few books from Hachette as part of their recent event for Waterstones booksellers. This was definitely the book I was the most excited for in the parcel as I also have a signed edition preordered!
Sarfraz Manzoor grew up in a working-class Pakistani Muslim family in Luton – where he was raised to believe that they were different, they had an alien culture and they would never accept him. They were white people.
In today's deeply divided Britain we are often told they are different, they have a different culture and values and they will never accept this country. This time they are Muslims.
Weaving together history, reportage and memoir, Sarfraz Manzoor journeys around Britain in search of the roots of this division – from the fear that Islam promotes violence, to the suspicion that Muslims wish to live segregated lives, to the belief that Islam is fundamentally misogynistic.
There was a great collection of non-fiction too, including this one which sounds so interesting and important.
Phil Wang has been asked this question so many times he's finally written a book about it.
In this mix of comic memoir and observational essay, one of the UK's most exciting stand-up comedians reflects on his experiences as a Eurasian man in the West and in the East. Phil was born in Stoke-on-Trent, raised in Malaysia, and then came of age in Bath – 'a spa town for people who find Cheltenham too ethnic'.
Phil explores the contrasts between Eastern and Western cultures and delves into Britain and Malaysia's shared histories, bringing his trademark cynicism and wit to topics ranging from family, food, and comedy to race, empire, and colonialism.
Sidesplitter is a hilarious and incisive look at being mixed race and belonging to two home countries at once.
Another book included that sounds important but also I know will bound to be entertaining as I really like Phil Wang as a comedian! I was very excited to receive this one too so thank you Hachette!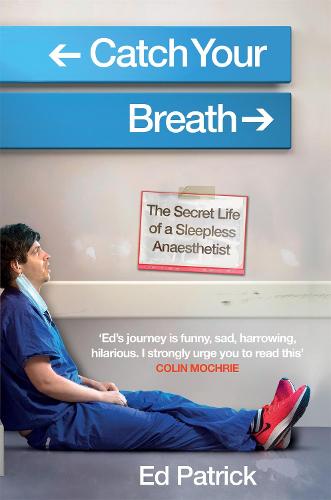 Ed Patrick is an anaesthetist.
Strong drugs for his patients, strong coffee for him. But it's not just sleep-giving for this anaesthetist, as he navigates emergencies, patients not breathing for themselves and living with a terrifying sense of responsibility. It's enough to leave anyone feeling numb.
But don't worry, there's plenty of laughing gas to be had.
This one has very This Is Going to Hurt vibes which although I haven't read I have heard amazing things about, so I'm looking forward to reading this one.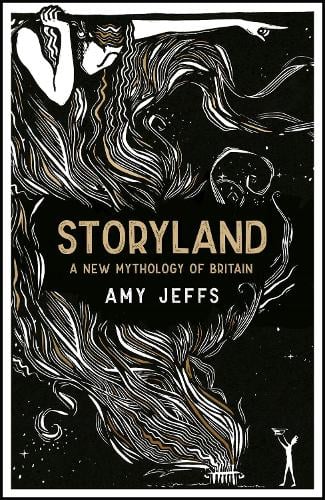 It begins between the Creation and Noah's Flood, follows the footsteps of the earliest generation of giants from an age when the children of Cain and the progeny of fallen angels walked the earth, to the founding of Britain, England, Wales and Scotland, the birth of Christ, the wars between Britons, Saxons and Vikings, and closes with the arrival of the Normans.
These are retellings of medieval tales of legend, landscape and the yearning to belong, inhabited with characters now half-remembered: Brutus, Albina, Scota, Arthur and Bladud among them. Told with narrative flair, embellished in stunning artworks and glossed with a rich and erudite commentary. We visit beautiful, sacred places that include prehistoric monuments like Stonehenge and Wayland's Smithy, spanning the length of Britain from the archipelago of Orkney to as far south as Cornwall; mountains and lakes such as Snowdon and Loch Etive and rivers including the Ness, the Soar and the story-silted Thames in a vivid, beautiful tale of our land steeped in myth. It Illuminates a collective memory that still informs the identity and political ambition of these places.
I love the sound of this and the cover is so pretty! Weirdly it doesn't have a Goodreads page yet, but you can preorder it from Waterstones.
Summer love…gone so fast.
Will Tavares is the dream summer fling―he's fun, affectionate, kind―but just when Ollie thinks he's found his Happily Ever After, summer vacation ends and Will stops texting Ollie back. Now Ollie is one prince short of his fairy tale ending, and to complicate the fairy tale further, a family emergency sees Ollie uprooted and enrolled at a new school across the country. Which he minds a little less when he realizes it's the same school Will goes to…except Ollie finds that the sweet, comfortably queer guy he knew from summer isn't the same one attending Collinswood High. This Will is a class clown, closeted―and, to be honest, a bit of a jerk.
Ollie has no intention of pining after a guy who clearly isn't ready for a relationship, especially since this new, bro-y jock version of Will seems to go from hot to cold every other week. But then Will starts "coincidentally" popping up in every area of Ollie's life, from music class to the lunch table, and Ollie finds his resolve weakening.
The last time he gave Will his heart, Will handed it back to him trampled and battered. Ollie would have to be an idiot to trust him with it again.
Right? Right.
Last but not least for this list, I found an old proof of this hidden away at the bookshop I work in and decided to pick it up! I think Alex and I will be reading this one together as she also picked up a copy recently.
Which books did you buy or receive this week?
-Beth
May your shelves forever overflow with books! ☽
Shop | Booktube | Goodreads | Instagram | Tumblr | Twitter | Facebook