Stacking the Shelves is a weekly meme hosted by Tynga where we share books we've bought or received this week. Find out more and join in here!
Hi everyone! As usual it's been a couple of weeks since I posted one of these so I thought I would come on to catch up. I've also not bought books for almost a week, which is rare for me! Here are all of the books I bought and have received in the last couple of weeks.
Books I Bought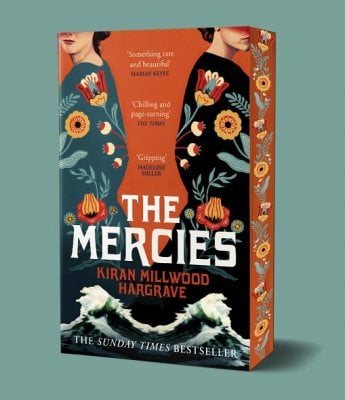 On Christmas Eve, 1617, the sea around the remote Norwegian island of Vardo is thrown into a reckless storm. As Maren Magnusdatter watches, forty fishermen, including her father and brother, are lost to the waves, the menfolk of Vardo wiped out in an instant.
Now the women must fend for themselves.
Eighteen months later, a sinister figure arrives. Summoned from Scotland to take control of a place at the edge of the civilized world, Absalom Cornet knows what he needs to do to bring the women of Vardo to heel. With him travels his young wife, Ursa. In Vardo, and in Maren, Ursa finds something she has never seen before: independent women. But Absalom sees only a place untouched by God and flooded with a mighty and terrible evil, one he must root out at all costs.
I actually own the hardback edition of this which I haven't read yet, but I couldn't pass up this beautiful edition with sprayed edges! It's now the only book I have displayed on my shelves with the edges facing out.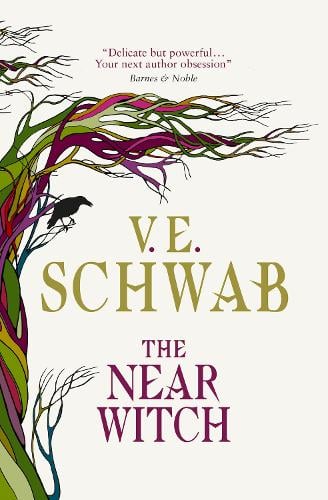 These are the truths that Lexi has heard all her life. But when an actual stranger-a boy who seems to fade like smoke-appears outside her home on the moor at night, she knows that at least one of these sayings is no longer true.
The next night, the children of Near start disappearing from their beds, and the mysterious boy falls under suspicion. Still, he insists on helping Lexi search for them. Something tells her she can trust him.
As the hunt for the children intensifies, so does Lexi's need to know-about the witch that just might be more than a bedtime story, about the wind that seems to speak through the walls at night, and about the history of this nameless boy.
I also bought a second edition of The Near Witch because I didn't realise this was still available in hardback! Isn't it so pretty?
Kiki is a trainee witch. On her thirteenth birthday she must follow tradition and leave home to find a new village.
She knows she has to use only her powers to make a living, but Kiki's no good at potions or spells…can she use her flying abilities to make her own way in the world? 
She sets out with her beloved black cat Jiji on an exciting journey, making new friends along the way.
I wasn't planning on buying this one, but I recently found out it has been released in paperback and I knew I wanted this cute hardback edition. So of course I wanted to grab it while it was still available!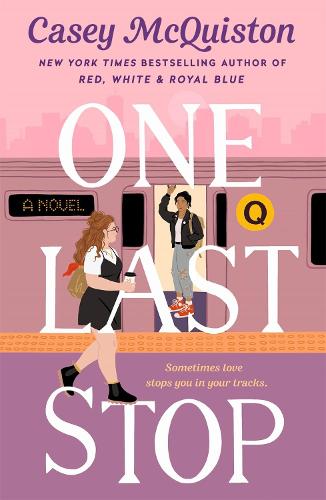 For cynical twenty-three-year-old August, moving to New York City is supposed to prove her right: that things like magic and cinematic love stories don't exist, and the only smart way to go through life is alone.
She can't imagine how waiting tables at a 24-hour pancake diner and moving in with too many weird roommates could possibly change that. And there's certainly no chance of her subway commute being anything more than a daily trudge through boredom and electrical failures. But then, there's this gorgeous girl on the train. Jane. Dazzling, charming, mysterious, impossible Jane. Jane with her rough edges and swoopy hair and soft smile, showing up in a leather jacket to save August's day when she needed it most.
August's subway crush becomes the best part of her day, but pretty soon, she discovers there's one big problem: Jane doesn't just look like an old school punk rocker. She's literally displaced in time from the 1970s, and August is going to have to use everything she tried to leave in her own past to help her. Maybe it's time to start believing in some things, after all.
I also thought I'd pick this one up while we still had one in the bookshop I work in, as it the availability seemed to be decreasing and I really want to read this one.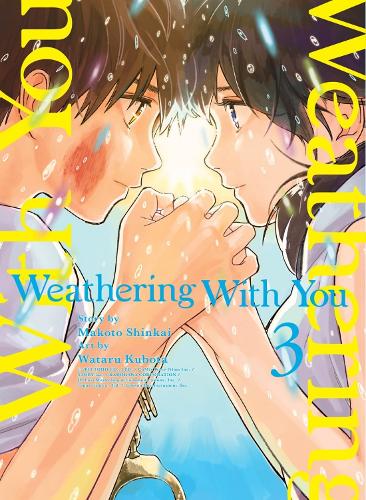 I also grabbed volume 3 of this manga. Volume 2 is reprinting at the moment so I can't pick it up yet, but I thought I'd just grab volume 3 while I still can.
Books gifted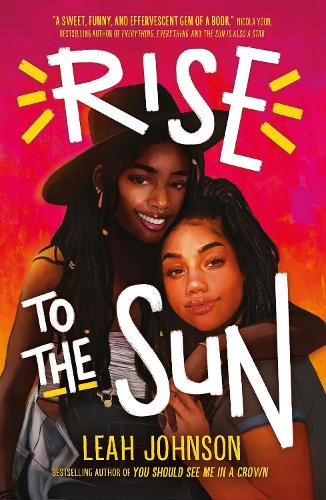 A stunning novel about being brave enough to be true to yourself, and learning to find joy even when times are unimaginably dark. Three days. Two girls. One life-changing music festival. Toni is grieving the loss of her roadie father and needing to figure out where her life will go from here – and she's desperate to get back to loving music. Olivia is a hopeless romantic whose heart has just taken a beating (again) and is beginning to feel like she'll always be a square peg in a round hole – but the Farmland Music and Arts Festival is a chance to find a place where she fits. The two collide and it feels like something like kismet when a bond begins to form. But when something goes wrong and the festival is sent into a panic, Olivia and Toni will find that they need each other (and music) more than they ever imagined.
 I had a few recent gifts from publishers including this one, which I'm super excited to read because I loved You Should See Me in a Crown!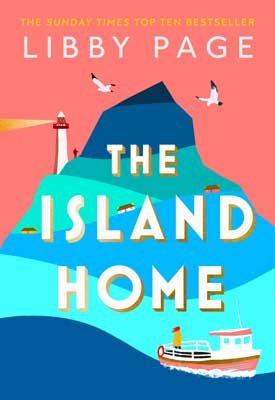 Lorna's world is small but safe.
She loves her daughter, and the two of them is all that matters. But after nearly twenty years, she and Ella are suddenly leaving London for the Isle of Kip, the tiny remote Scottish island where Lorna grew up.
Alice's world is tiny but full.
She loves the community on Kip, her yoga classes drawing women across the tiny island together. Now Lorna's arrival might help their family finally mend itself – even if forgiveness means returning to the past…
So with two decades, hundreds of miles and a lifetime's worth of secrets between Lorna and the island, can coming home mean starting again?
I was also sent Libby Page's new book, who I love (and I am currently reading The 24 Hour Cafe by her). My mum has already read this one, loved it and has handed it back to me!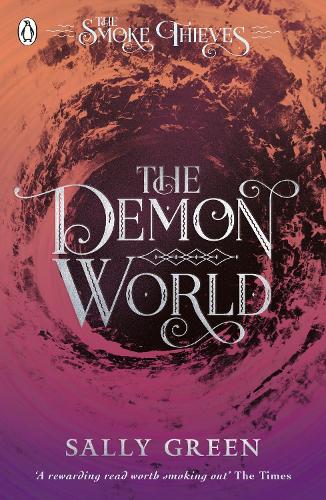 My friend at work decided to get rid of a few books, so the next few are from her! I've had the first book in this series for years so I quickly grabbed this one. Hopefully it will force me to read the first one now.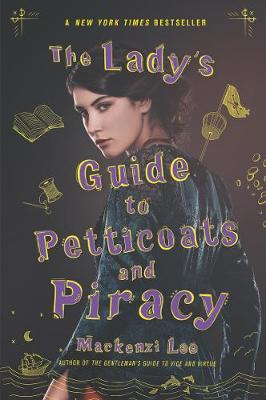 This one is a very similar story!
Gather round, this is where the stories are born. This is where the world was made.
Picture it: about you, mile upon mile of sparkling, moonlit rock and snow. Above, the flickering magic of the aurora borealis, an electric-blue contrast to the warm fire where the storyteller weaves his words. He talks of playful, careless, wrathful gods, stories of immortal forces battling under freezing, star-filled skies.
The great Norse myths are woven into the fabric of our storytelling – from Tolkien, Alan Garner and Rosemary Sutcliff to Game of Thrones and Marvel Comics. They are also an inspiration for Neil Gaiman's own award-bedecked, bestselling fiction.
Now our greatest living fantasist reaches back through time to the original source stories in a thrilling and vivid rendition of the great Norse tales.
Gaiman's gods are thoroughly alive on the page – irascible, visceral, playful, passionate – and the tales carry us from the beginning of everything to Ragnarök and the twilight of the gods. Galvanised by Gaiman's prose, Thor, Loki, Odin and Freya are irresistible forces for modern readers and the crackling, brilliant writing demands to be read aloud around an open fire on a freezing, starlit night.
And last but not least I took this copy of Norse Mythology, partly for me and partly because Mark wanted the white cover, so now we have both between us!
Which books did you buy or receive this week?
-Beth
May your shelves forever overflow with books! ☽
Shop | Booktube | Goodreads | Instagram | Tumblr | Twitter | Facebook