Stacking the Shelves is a weekly meme hosted by Tynga where we share books we've bought or received this week. Find out more and join in here!
I certainly made up for my lack of book buying last week with this week's haul! Now I'm home, I've also unpacked a few books that arrived over the time I was away.
As Princesses of Crete and daughters of the fearsome King Minos, Ariadne and her sister Phaedra grow up hearing the hoofbeats and bellows of the Minotaur echo from the Labyrinth beneath the palace. The Minotaur – Minos's greatest shame and Ariadne's brother – demands blood every year.
When Theseus, Prince of Athens, arrives in Crete as a sacrifice to the beast, Ariadne falls in love with him. But helping Theseus kill the monster means betraying her family and country, and Ariadne knows only too well that in a world ruled by mercurial gods – drawing their attention can cost you everything.
In a world where women are nothing more than the pawns of powerful men, will Ariadne's decision to betray Crete for Theseus ensure her happy ending? Or will she find herself sacrificed for her lover's ambition?
I did actually forget to add this one to last week's post, but I recently picked up the new white edition of Ariadne. I've been wanting to buy this for a while and I love this new edition, and couldn't resist the signed version!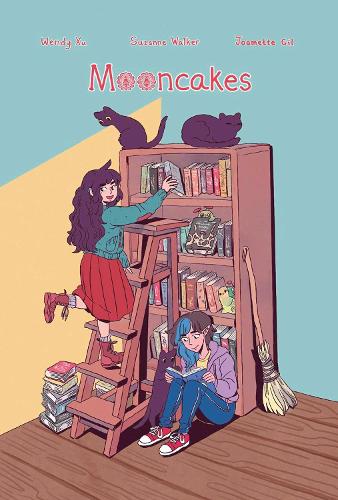 A story of love and demons, family and witchcraft.
Nova Huang knows more about magic than your average teen witch. She works at her grandmothers' bookshop, where she helps them loan out spell books and investigate any supernatural occurrences in their New England town.
One fateful night, she follows reports of a white wolf into the woods, and she comes across the unexpected: her childhood crush, Tam Lang, battling a horse demon in the woods. As a werewolf, Tam has been wandering from place to place for years, unable to call any town home.
Pursued by dark forces eager to claim the magic of wolves and out of options, Tam turns to Nova for help. Their latent feelings are rekindled against the backdrop of witchcraft, untested magic, occult rituals, and family ties both new and old in this enchanting tale of self-discovery.
I also found out about the new hardback deluxe edition of Mooncakes, which is one of my favourite graphic novels. I immediately picked one up and it's beautiful!
It's the countdown to midnight on New Year's Eve and Nur is steeling himself to tell his parents that he's seeing someone. A young British Pakistani man, Nur has spent years omitting details about his personal life to maintain his image as the golden eldest child. And it's come at a cost.
Once, Nur was a restless and insecure college student, struggling to present himself after being transplanted from his hometown with only the vaguest sense of ambition. At a packed house party, he meets Yasmina, a beautiful and self-possessed aspiring journalist. They start a conversation–first awkward, then absorbing–that grabs Nur's attention like never before. And as their relationship develops, moving from libraries and cramped coffee shops to an apartment they share together, so too does Nur's self-destruction. He falls deeper into traps of his own making, attempting to please both Yasmina and his family until he no longer has a choice. He must finally be honest and reveal to those who raised him the truth he's kept hidden: Yasmina is Black, and he loves her.
This is the only proof copy I picked up this week, as it sounds really interesting and has been a-likened to The Big Sick.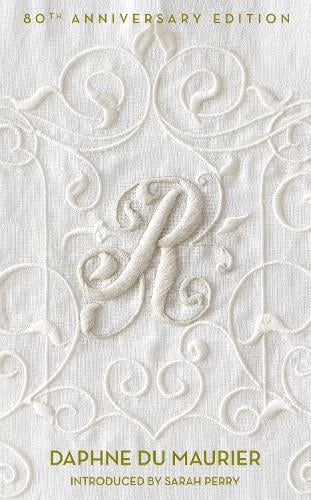 Last night I dreamt I went to Manderley again . . .
The novel begins in Monte Carlo, where our heroine is swept off her feet by the dashing widower Maxim de Winter and his sudden proposal of marriage. Orphaned and working as a lady's maid, she can barely believe her luck. It is only when they arrive at his massive country estate that she realizes how large a shadow his late wife will cast over their lives–presenting her with a lingering evil that threatens to destroy their marriage from beyond the grave.
I also decided to pick up this beautiful anniversary edition of Rebecca after my boyfriend Mark told me it reminded him of Jane Eyre, which is one of my favourite books.
Set on the desert planet Arrakis, Dune is the story of the boy Paul Atreides, heir to a noble family tasked with ruling an inhospitable world where the only thing of value is the "spice" melange, a drug capable of extending life and enhancing consciousness. Coveted across the known universe, melange is a prize worth killing for…
When House Atreides is betrayed, the destruction of Paul's family will set the boy on a journey toward a destiny greater than he could ever have imagined. And as he evolves into the mysterious man known as Muad'Dib, he will bring to fruition humankind's most ancient and unattainable dream.
I also couldn't resist this absolutely beautiful edition of Dune. I've never actually read it or owned a copy, so I thought I'd buy this beautiful new exclusive.
Evangeline Fox was raised in her beloved father's curiosity shop, where she grew up on legends about immortals, like the tragic Prince of Hearts. She knows his powers are mythic, his kiss is worth dying for, and that bargains with him rarely end well.
But when Evangeline learns that the love of her life is about to marry another, she becomes desperate enough to offer the Prince of Hearts whatever he wants in exchange for his help to stop the wedding. The prince only asks for three kisses. But after Evangeline's first promised kiss, she learns that the Prince of Hearts wants far more from her than she's pledged. And he has plans for Evangeline that will either end in the greatest happily ever after, or the most exquisite tragedy…
My pre-order of this beauty came through too! It's my fourth copy of the book so far and I love it.
France, 1714: in a moment of desperation, a young woman makes a Faustian bargain to live forever and is cursed to be forgotten by everyone she meets.
Thus begins the extraordinary life of Addie LaRue, and a dazzling adventure that will play out across centuries and continents, across history and art, as a young woman learns how far she will go to leave her mark on the world.
But everything changes when, after nearly 300 years, Addie stumbles across a young man in a hidden bookstore and he remembers her name.
And my 11th (yes, 11th!) copy of The Invisible Life of Addie Larue came through, which is this beautiful American Illustrated edition. I love the blue and the gold together, it's gorgeous.
Which books did you buy or receive this week?
-Beth
May your shelves forever overflow with books! ☽
Shop | Booktube | Goodreads | Instagram | Tumblr | Twitter | Facebook