Beautiful Quotes is a weekly meme hosted by me, where I post some of my favourite quotes. Any other bloggers are welcome to join me in this and just link my blog!
Hey everyone 🙂 So my weekly update is that I'm sick. I've been pretty ill the past few days (don't worry it's just a bug I'll hopefully get over in a few days), but that does mean lots of time for reading and playing games! So alongside playing Stardew Valley a lot, I've also been reading Lord of Shadows. I love The Dark Artifices, but reading about London again has made me miss The Infernal Devices so much!
So here's a quote from Clockwork Angel, because I'm massively nostalgic for steampunk, Victorian, Shadowhunter London.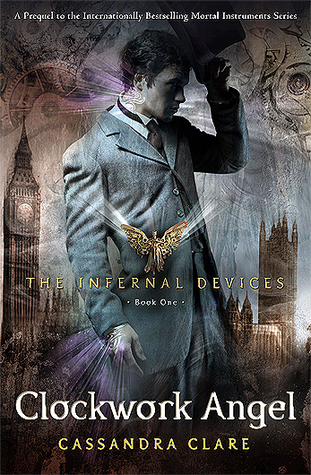 "Do reasons matter when there's nothing that can be done to change things?" 
― Cassandra Clare, Clockwork Angel
-Beth
May your shelves forever overflow with books! ☽
| Shop | Goodreads | Instagram | Tumblr | Twitter | Facebook |