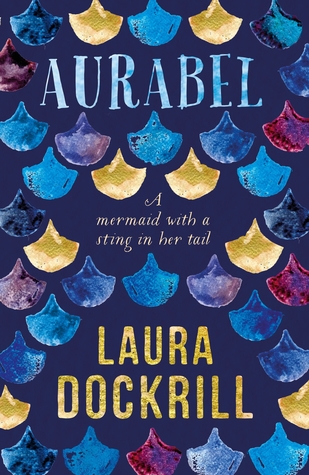 It has been two years since Rory drowned, and Lorali is in Hastings, living the quiet life of a normal teenage girl. But her safe life on land won't last for long. Life in The Whirl has become a hotbed of underwater politics and as the council jostles to oust the king, one Mer in particular has her eye on Lorali as the key to her own rise to power.
Meanwhile, Aurabel, a lowly Mer from the wrong side of the trench, is attacked by sea beasts and left for dead – and without a tail. Raging with righteous anger, she rebuilds herself a mechanical tail and reinvents herself as a fearless steampunk Mer seeking revenge. But she never expected the most important job that was about to drop into her lap.
Disclaimer: I received this book from Hot Key UK in exchange for an honest review. This has not changed my views in any way.
I read the first book in this series – Lorali – back in May, and you can see from my review that I didn't enjoy it as much as I would have liked.
But I bring good news – I enjoyed Aurabel more! I still stand by most of the thing I explained in my previous review, but I definitely liked more about this book.
"Some threads are too deep and thick to fray."
The story was fast paced and definitely not as confusing! Instead of being mainly on land, this one is based mainly underwater and I actually really enjoyed that. Aurabel is a completely new character, and the story is now told by both her and Lorali. I expected that to be confusing, but it actually wasn't.
This book seamlessly followed on from Lorali, but it felt very much like a standalone too. The story is something completely different – definitely more action than romance based – but I really liked that! The new factors of power, fighting and even cyborg mermaids really worked and helped the unqiue aspects of this novel.
"Some lines, in love, outlive the veins."
Again, I found Dockrill's writing very unique and interesting. But this time, it worked. Maybe it's because I'm more used to her writing after Lorali, or maybe she's just more experienced after writing a book before…but I actually really liked it. The random poeticness of her writing really worked.
Also can I just say – this includes a bi mermaid! Like…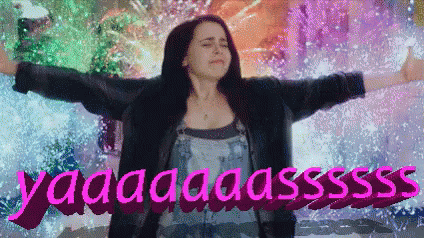 So it's safe to say I really liked Aurabel! If you're looking for a mermaid themed pre-teen or YA novel, I'd recommend it 🙂
★★★
Beth
May your shelves forever overflow with books! ☽
| Goodreads |Instagram | Tumblr | Twitter | YouTube | Facebook | Redbubble |