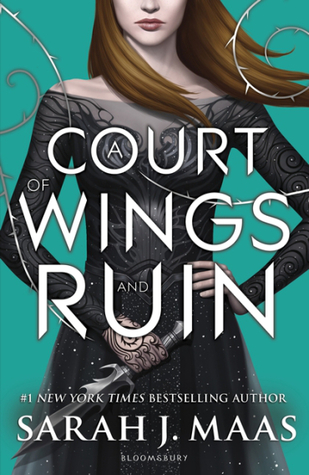 Feyre has returned to the Spring Court, determined to gather information on Tamlin's manoeuvrings and the invading king threatening to bring Prythian to its knees. But to do so she must play a deadly game of deceit – and one slip may spell doom not only for Feyre, but for her world as well.
As war bears down upon them all, Feyre must decide who to trust amongst the dazzling and lethal High Lords – and hunt for allies in unexpected places. 
Can I please just take a second to mention soapgate? Because even though there is so much wrong with it (*cough* fanfic for profit *cough*), it has amused me highly and could not be more appropriate to this review.
I'm so glad that I'm leaving this book with tears in my eyes and love in my heart. Because I was daunted. Tiny letters and 700 pages and bad pacing? I doubted whether I would get through it at all, let alone as quickly. But Sarah J Maas has done it again, she took my heart and ripped it to shreds, but still made me fall in love.
"I would have waited five hundred more years for you."
As mentioned above, let's start with the bad pacing. My only downside of this book would have to be the slow pacing at the start. I spent so long having to push through the dreadfully slow parts before hitting the turn-paging last bits of the book. But I have to say, it was worth it to get to the good, turn-paging parts.
Also, the characters! I found it great having Feyre's sisters in the family and I loved all of their different personalities. So many deeply personal scenes (shoutout to Mor and that scene between Feyre and her in the camp which I loved!), had me rooting for each and every character.
"A thousand years. And if this was all the time we were allowed to have… the wait was worth it."
There is no other way to describe it, but everything in these books feels so alive. The characters, the land, the politics, the love…everything is vivid and real and crammed with emotion. The only thing I have to say is that I don't know if I quite need another 3 books. I'm happy about the novella, but I'm also happy where this book left off. Although I loved them so much that I'm sure I'll continue reading when the time comes, so who am I to complain?
Also, I cried.
★★★★★
5 stars
-Beth
May your shelves forever overflow with books! ☽
| Goodreads |Instagram | Tumblr | Twitter | YouTube | Facebook | Redbubble |