I read 6 books again in March! That's not too disappointing for me, and I'd be happy to continue reading 6 a month if I can. I'm hoping to read more in April while we're under lockdown, too!
Review | Goodreads | Waterstones
Lara Jean is having the best senior year.
And there's still so much to look forward to: a class trip to New York City, prom with her boyfriend Peter, Beach Week after graduation, and her dad's wedding to Ms. Rothschild. Then she'll be off to college with Peter, at a school close enough for her to come home and bake chocolate chip cookies on the weekends.
Life couldn't be more perfect!
At least, that's what Lara Jean thinks . . . until she gets some unexpected news.
Now the girl who dreads change must rethink all her plans—but when your heart and your head are saying two different things, which one should you listen to?
Review | Goodreads | Waterstones
A perfect town is hiding secrets. Two teenagers are dead. Two murders unsolved. And a killer who claims to be coming back.
Ellery's never been to Echo Ridge, but she's heard all about it.
It's where her aunt went missing at age sixteen, never to return. Where a Homecoming Queen's murder five years ago made national news and where Ellery now has to live with a grandmother she barely knows, after her failed-actress mother lands in rehab.
Malcolm grew up in the shadow of the Homecoming Queen's death. His older brother was the prime suspect and left Echo Ridge in disgrace.
His mother's remarriage vaulted them to Echo Ridge's upper crust, but it could all change when mysterious threats around town hint that a killer plans to strike again. And the return of Malcolm's brother doesn't help matters. But his return is just a coincidence… isn't it?
Ellery and Malcolm both know it's hard to let go when you don't have closure. Then another girl disappears.
As they race to unravel what happened, they realise every secret has layers in Echo Ridge. The truth might be closer to home than either of them want to believe. And somebody would kill to keep it hidden.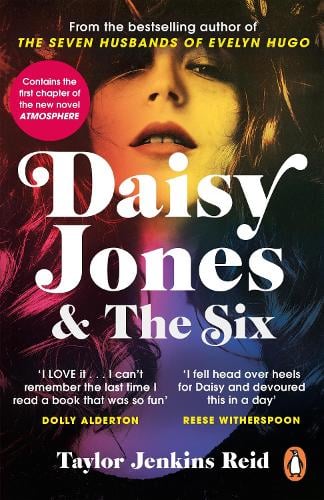 Review | Goodreads | Waterstones
For a while, Daisy Jones & The Six were everywhere. Their albums were on every turntable, they sold out arenas from coast to coast, their sound defined an era. And then, on 12 July 1979, they split. Nobody ever knew why. Until now.
They were lovers and friends and brothers and rivals. They couldn't believe their luck, until it ran out. This is their story of the early days and the wild nights, but everyone remembers the truth differently.
The only thing they all know for sure is that from the moment Daisy Jones walked barefoot, on to the stage at the Whisky, the band were irrevocably changed. Making music is never just about the music. And sometimes it can be hard to tell where the sound stops and the feelings begin.
Review | Goodreads | Waterstones
Seventeen-year-old Marianne is fated to one day become the Viper, defender of the Twelve Isles.
But the reigning Viper stands in her way. Corrupt and merciless, he prowls the seas in his warship, killing with impunity, leaving only pain and suffering in his wake.
He's the most dangerous man on the ocean . . . and he is Marianne's father.
She was born to protect the islands. But can she fight for them if it means losing her family, her home, the boy she loves – and perhaps even her life?
A brave heroine. An impossible dilemma. An epic new fantasy trilogy set on the high seas.
Review | Goodreads | Waterstones
Marin is a smart, driven, popular girl – she's headed for Brown when she graduates and has a brilliant career as a journalist ahead of her. Especially in the eyes of English teacher Mr Beckett. He spends a lot of time around Marin, and she thinks it's harmless . . . until he kisses her.
No one believes Marin when she tells them what happened, so she does the only thing she can: she writes an article called 'Rules for Being a Girl' for the school paper to point out the misogyny and sexism that girls face every day. As things heat up at school and in her personal life, Marin must figure out how to take back the power and rewrite her own rules.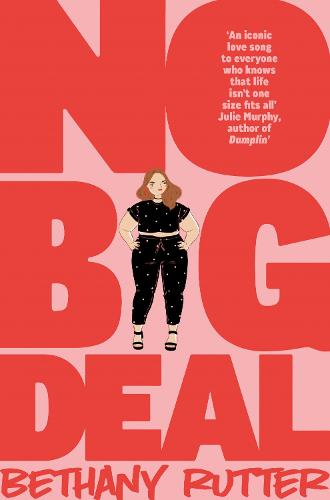 Meet Emily Daly, a stylish, cute, intelligent and hilarious seventeen-year-old about to start her last year at school. Emily is also fat. She likes herself and her body. When she meets Joe at a house party, he instantly becomes The Crush of Her Life. Everything changes. At first he seems perfect. But as they spend more time together, doubts start to creep in.
With her mum trying new fad diets every week, and increasing pressure to change, Emily faces a constant battle to stay strong, be her true self and not change for anyone.
A warm, funny inspiring debut YA novel from Bethany Rutter: influencer, editor and a fierce UK voice in the debate around body positivity.
My favourite read of the month shocked me, it was Rules of Being a Girl! And my least favourite was probably Always and Forever Lara Jean, but I still really enjoyed it. A good reading month overall!
I'm super excited for April as April brings the OWLs readathon. If you want to look at my TBR for April and the readathon, you can find it here!
What did you read in March?
-Beth
May your shelves forever overflow with books! ☽
| Shop | Goodreads | Instagram | Tumblr | Twitter | Facebook |