Hi readers! It feels like aaaages since I last did a bookish tag. Grey from Use Your Words recently tagged me in the Reading Habits tag and I'm really excited to do it. So here we go!
Do you have a certain place for reading at home?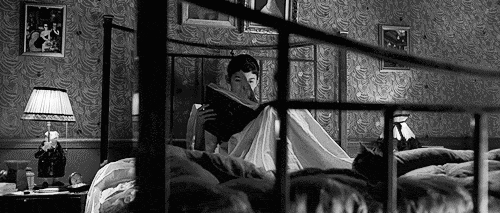 Definitely my bed! I'll read anywhere, but I spend most of my time at home in or on my bed, so most of my reading gets done there too.
Bookmark or random piece of paper?
Always a bookmark. I have a Harry Potter magnetic bookmark that looks like the Magical Waterplants book from the movies! My boyfriend gave it to me for Christmas and it's perfect because it never falls out from between the pages.
Can you just stop reading or do you have to stop after a chapter/certain amount of pages?
I usually wait until I've hit a new chapter, or at the very least a paragraph break.
Do you eat or drink while reading?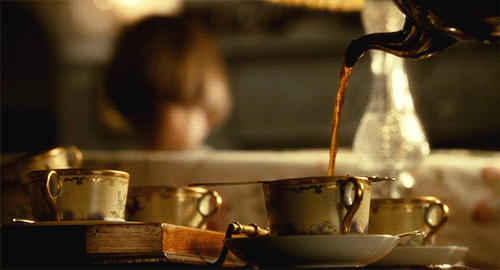 I don't really have 'reading snacks' as such, but I usually have a cup of tea!
Multitasking: music or TV while reading?
I usually prefer to read in complete silence, but I can sometimes read to video game or Studio Ghibli music! These rainy day Animal Crossing compilations are my go-to.
One book at a time or several at once?
Usually one book at a time is the rule for me. But occasionally if I'm taking part in a buddy read where we only read a set amount of pages per day, I can read a book alongside if it's a different genre.
Reading at home or everywhere?
Everywhere and anywhere! When I'm not in lockdown, I tend to travel a lot and carry a book everywhere I go. I tend to read a lot on trains and in my breaks at work when I'm not at home.
Reading out loud or silently?
Silently! Unless I'm reading out a random passage to my boyfriend occasionally.
Do you read ahead or even skip pages?
I can't ever imagine skipping pages or to the end!
Breaking the spine or keeping it new?
I always try my hardest to keep my books nice and new whenever I can, unless it's an impossibly large paperback which means I can't always keep them pristine!
Do you write in your books?
No! I don't mind if my textbooks for uni have writing in when I buy them cheaply second hand, but I don't think I could bring myself to write in them myself.
I Tag:
Alex from Library of Books and Tea
Faye from A Daydreamers Thought
Anybody else who would like to join!
-Beth
May your shelves forever overflow with books! ☽
| Shop | Goodreads | Instagram | Tumblr | Twitter | Facebook |