Hi everyone! I've decided to split my TBR's and wrap-ups starting this month so I can focus on including my BookTube videos and giving my TBR's the full attention they deserve. I read 14 books in July, which I'm proud of even though it's a lot less than what I managed to read in June. I had a much busier month in July so I still think that's a pretty decent amount! You can see my August TBR here and my July wrap-up on my YouTube channel below.
Books I Read in July
Review | Goodreads | Waterstones
During the summer of his first year in high school, a young man named Hodaka runs away from home to the bustling city of Tokyo. Alone and exhausted, he decides to kill time in a fast food place, where he meets a young woman named Hina who happens to work there. Little does he know that Hina possesses powers that not only affect the weather, but the whole world…
★★★★★
5 out of 5 stars
Review | Goodreads | Waterstones
If Bao Nguyen had to describe himself, he'd say he was a rock. Steady and strong, but not particularly interesting. His grades are average, his social status unremarkable. He works at his parents' pho restaurant, and even there, he is his parents' fifth favorite employee. Not ideal.
If Linh Mai had to describe herself, she'd say she was a firecracker. Stable when unlit, but full of potential for joy and fire. She loves art and dreams pursuing a career in it. The only problem? Her parents rely on her in ways they're not willing to admit, including working practically full-time at her family's pho restaurant.
For years, the Mais and the Nguyens have been at odds, having owned competing, neighboring pho restaurants. Bao and Linh, who've avoided each other for most of their lives, both suspect that the feud stems from feelings much deeper than friendly competition.
But then a chance encounter brings Linh and Bao in the same vicinity despite their best efforts and sparks fly, leading them both to wonder what took so long for them to connect. But then, of course, they immediately remember.
Can Linh and Bao find love in the midst of feuding families and complicated histories?
★★★★★
4.5 out of 5 stars
Review | Goodreads | Waterstones
Sixteen years ago, after a scandal that rocked the world, teenagers Katherine and Matthew vanished without a trace. Now Clove Sutcliffe is determined to find her long lost relatives.
But where do you start looking for a couple who seem to have been reincarnated at every key moment in history? Who were Kate and Matt? Why were they born again and again? And who is the mysterious Ella, who keeps appearing at every turn in Clove's investigation?
For Clove, there is a mystery to solve in the past and a love to find in the future, and failure could cost the world everything.
★★★★
4 out of 5 stars
Review | Goodreads | Waterstones
Here is a novel, glamorous, ironical, compassionate – a marvelous fusion into unity of the curious incongruities of the life of the period – which reveals a hero like no other – one who could live at no other time and in no other place. But he will live as a character, we surmise, as long as the memory of any reader lasts.
It is the story of this Jay Gatsby who came so mysteriously to West Egg, of his sumptuous entertainments, and of his love for Daisy Buchanan – a story that ranges from pure lyrical beauty to sheer brutal realism, and is infused with a sense of the strangeness of human circumstance in a heedless universe.
It is a magical, living book, blended of irony, romance, and mysticism.
★★★★
4 out of 5 stars
Review | Goodreads | Waterstones
Maeve Chambers doesn't have much going for her. Not only does she feel like the sole idiot in a family of geniuses, she managed to drive away her best friend Lily a year ago. But when she finds a pack of dusty old tarot cards at school, and begins to give scarily accurate readings to the girls in her class, she realizes she's found her gift at last. Things are looking up – until she discovers a strange card in the deck that definitely shouldn't be there. And two days after she convinces her ex-best friend to have a reading, Lily disappears.
Can Maeve, her new friend Fiona and Lily's brother Roe find her? And will their special talents be enough to bring Lily back, before she's gone for good?
★★★★
4 out of 5 stars
Review | Goodreads | Waterstones
Welcome to Niveus Private Academy, where money paves the hallways, and the students are never less than perfect. Until now. Because anonymous texter, Aces, is bringing two students' dark secrets to light.
Talented musician Devon buries himself in rehearsals, but he can't escape the spotlight when his private photos go public. Head girl Chiamaka isn't afraid to get what she wants, but soon everyone will know the price she has paid for power.
Someone is out to get them both. Someone who holds all the aces. And they're planning much more than a high-school game…
★★★★★
4.5 out of 5 stars
Review | Goodreads | Waterstones
In 1998, a sixteen-year-old girl is found dead on school property, dressed in white and posed on a swing, with no known cause of death. The novel opens with this image, as related to us by the narrator, Violet, looking back on the night it happened from the present day, before returning to relate the series of events leading up to the girl's murder.
After an accident involving her Dad and sister, Violet joins Elm Hollow Academy, a private girls school in a quiet coastal town, which has an unpleasant history as the site of famous 17th century witch trials. Violet quickly finds herself invited to become the fourth member of an advanced study group, alongside Robin, Grace, and Alex – led by their charismatic art teacher, Annabel.
While Annabel claims her classes aren't related to ancient rites and rituals – warning the girls off the topic, describing it as little more than mythology – the girls start to believe that magic is real, and that they can harness it. But when the body of a former member of the society – Robin's best friend, with whom Violet shares an uncanny resemblance – is found dead on campus nine months after she disappeared, Violet begins to wonder whether she can trust her friends, teachers, or even herself.
★★★★
3.5 out of 5 stars
Review | Goodreads | Waterstones
Nina Dean has arrived at her early thirties as a successful food writer with loving friends and family, plus a new home and neighbourhood. When she meets Max, a beguiling romantic hero who tells her on date one that he's going to marry her, it feels like all is going to plan.
A new relationship couldn't have come at a better time – her thirties have not been the liberating, uncomplicated experience she was sold. Everywhere she turns, she is reminded of time passing and opportunities dwindling. Friendships are fading, ex-boyfriends are moving on and, worse, everyone's moving to the suburbs. There's no solace to be found in her family, with a mum who's caught in a baffling mid-life makeover and a beloved dad who is vanishing in slow-motion into dementia.
★★★★★
4.5 out of 5 stars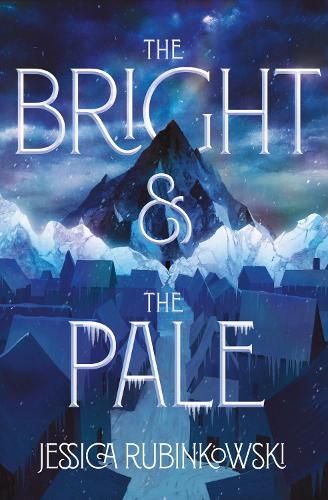 Review | Goodreads | Waterstones
Seventeen-year-old Valeria is one of the only survivors of the freeze, a dark magical hold Knnot Mountain unleashed over her village. Everyone, including her family, is trapped in an unbreakable sheet of ice. Ever since, she's been on the run from the Czar, who is determined to imprison any who managed to escape. Valeria finds refuge with the Thieves Guild, doing odd jobs with her best friend Alik, the only piece of home she has left.
That is, until he is brutally murdered.
A year later, she discovers Alik is alive and being held against his will. To buy his freedom, she must lead a group of cutthroats and thieves on a perilous expedition to the very mountain that claimed her family. Only something sinister slumbers in the heart of Knnot.
And it has waited years for release.
★★★★
3.5 out of 5 stars
Review | Goodreads | Waterstones
Welcome to the café that never sleeps. Day and night Stella's Café opens its doors for the lonely and the lost, the morning people and the night owls. It is many things to many people but most of all it is a place where life can wait at the door. A place of small kindnesses. A place where anyone can be whoever they want, where everyone is always welcome.
Meet Hannah and Mona: best friends, waitresses, dreamers. They work at Stella's but they dream of more, of leaving the café behind and making their own way in life.
Come inside and spend twenty-four hours at Stella's Café; a day when Hannah and Mona's friendship will be tested, when the community will come together and when lives will be changed…
★★★★★
4.5 out of 5 stars
Review | Goodreads | Blackwells
Naila's conservative immigrant parents have always said the same thing: She may choose what to study, how to wear her hair, and what to be when she grows up—but they will choose her husband. Following their cultural tradition, they will plan an arranged marriage for her. And until then, dating—even friendship with a boy—is forbidden. When Naila breaks their rule by falling in love with Saif, her parents are livid. Convinced she has forgotten who she truly is, they travel to Pakistan to visit relatives and explore their roots. But Naila's vacation turns into a nightmare when she learns that plans have changed—her parents have found her a husband and they want her to marry him, now! Despite her greatest efforts, Naila is aghast to find herself cut off from everything and everyone she once knew. Her only hope of escape is Saif . . . if he can find her before it's too late.
★★★★
4 out of 5 stars
Review | Goodreads | Waterstones
Every seven years, the Agon begins. As punishment for a past rebellion, nine Greek gods are forced to walk the earth as mortals, hunted by the descendants of ancient bloodlines, all eager to kill a god and seize their divine power and immortality.
Long ago, Lore Perseous fled that brutal world in the wake of her family's sadistic murder by a rival line, turning her back on the hunt's promises of eternal glory. For years she's pushed away any thought of revenge against the man–now a god–responsible for their deaths.
Yet as the next hunt dawns over New York City, two participants seek out her help: Castor, a childhood friend of Lore believed long dead, and a gravely wounded Athena, among the last of the original gods.
The goddess offers an alliance against their mutual enemy and, at last, a way for Lore to leave the Agon behind forever. But Lore's decision to bind her fate to Athena's and rejoin the hunt will come at a deadly cost–and still may not be enough to stop the rise of a new god with the power to bring humanity to its knees.
★★★
2.5 out of 5 stars
Review | Goodreads | Waterstones
Far from fading with time, Kenneth Grahame's classic tale of fantasy has attracted a growing audience in each generation. Rat, Mole, Badger and the preposterous Mr Toad (with his 'Poop-poop-poop' road-hogging new motor-car), have brought delight to many through the years with their odd adventures on and by the river, and at the imposing residence of Toad Hall. Grahame's book was later dramatised by A. A. Milne, and became a perennial Christmas favourite, as Toad of Toad Hall. It continues to enchant and, above all perhaps, inspire great affection.
★★★
3 out of 5 stars
Review | Goodreads | Waterstones
When the lift cranks open, the only thing Thomas remembers is his first name. But he's not alone – an army of boys welcomes him to the Glade, an encampment at the centre of a terrible maze. The Gladers have no idea why they're there, or what's happened to the world outside. All they know is that every morning when the walls slide back, they will risk everything to find out.
★★★★
4 out of 5 stars
My favourite read was Weathering With You and my least favourite was definitely Lore, which was a bit of a disappointment honestly!
What did you read in July?
-Beth
May your shelves forever overflow with books! ☽
Shop | Booktube | Goodreads | Instagram | Tumblr | Twitter | Facebook