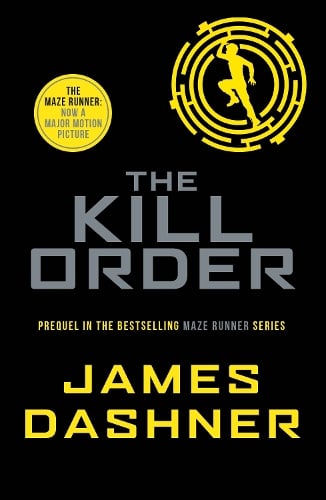 Sun flares have unleashed devastation on the earth. Mark and Trina were there when it happened, and against the odds they survived.
But now a violent and high contagious disease is spreading like wildfire. Worse still, it's mutating, and people are going crazy. Mark and Trina will do anything to save their friends – if only they can avoid madness and stay alive…
I've seen a lot of people discussing the point of this book, and I must agree with the many reviews that are saying this book doesn't really add anything to the series at all. We see the original characters from The Maze Runner for a couple of pages at the start of the book, and then follows a group of (maybe) teenagers during a disease spreading throughout their already desolate world.
But as with all of these books, I did still enjoy it and I was pleasantly surprised in some ways. All of these books are just kind of easy in a way, and I always find them very quick to get through.
Scared. That's good. A fine soldier is always scared.
There's a lot about this entire series I find very mediocre, and this one was sadly no different. The plot was okay, it was easy to follow and I read it quickly. The characters were likeable enough but I didn't feel completely connected to them or emotional over their story. The writing is easy to read and does make these books more enjoyable than I initially expected, but is equally nothing special. The location is predictable considering the story.
The main part of the book I enjoyed was the action and the short chapters, which meant I read this mostly in one sitting and managed to read it within 24 hours or so. I did find that some of the plot points felt quite random and somewhat reminiscent of some of the plot points in the other books, which felt a little lazy.
Makes you normal. It's how you respond to it that makes or breaks you.
Overall, this was fun and I'm glad I've finally read this series, but I won't be picking up The Fever Code any time soon.
★★★
3 out of 5 stars
-Beth
May your shelves forever overflow with books! ☽
Shop | Booktube | Goodreads | Instagram | Tumblr | Twitter | Facebook