Hi everyone! I'm a little late in posting this but it's time for my December Wrap-Up. I read 18 books in December which I'm super proud of as it was a super busy month for me as usual with a lot of work and assignments. You can also watch this as a video, which I'll link below.
Books I read in December
Review | Goodreads | Waterstones
Do you dare read this collection of terrifyingly gruesome tales? In this gripping volume, author Jen Campbell offers young readers an edgy, contemporary, and inclusive take on classic fairy tales, taking them back to their gory beginnings while updating them for a modern audience with queer and disabled characters and positive representation of disfigurement.
Featuring fourteen short stories from China, India, Ireland, and across the globe, The Sister Who Ate Her Brothers is an international collection of the creepiest folk tales. Illustrated with Adam de Souza's brooding art, this book's style is a totally original blend of nineteenth-century Gothic engravings meets moody film noir graphic novels. Headlined by the Korean tale of a carnivorous child, The Sister Who Ate Her Brothers is a truly thrilling gift for brave young readers.
★★★★
3.5 out of 5 stars
Review | Goodreads | Waterstones
★★★★★
4.5 out of 5 stars
Review | Goodreads | Waterstones
Ivy, Mateo, and Cal used to be close. Back in middle school they were best friends. So, when Cal pulls into campus late for class, and runs into Ivy and Mateo, it seems like the perfect opportunity to turn a bad day around. They'll ditch school and go into the city. Just the three of them, like old times. Why did they stop hanging out, anyway?
As soon as they pull out of the parking lot Cal knows why. Ivy's already freaking out about missing class, and heartthrob Mateo is asleep in the backseat, too cool to even pretend like he wants to be there. The truth is they have nothing in common anymore.
At least they don't until they run into the fourth student ditching school that day. Brian "Boney" Mahoney is supposed to be accepting his newly won office of class president. Which is why Ivy follows him into an empty building, only to walk into the middle of a murder scene. Cal, Ivy, and Mateo all know the person lying on the ground of that building, and now they need to come clean. They're all hiding something. And maybe their chance reconnection wasn't by chance after all. 
★★★★
4 out of 5 stars
Review | Goodreads | Waterstones
When three very different siblings, Fern, Rowan and Willow, go home for a Christmas reunion at their family home in Edinburgh, it's not long before some VERY BIG SECRETS threaten their cosy holiday …
The McAllister house on Arboretum Road has seen 120 Christmases since its completion.
This year, FERN is bringing her gorgeous boyfriend home and she wants everything to be perfect.
But her twin brother ROWAN would rather go on the pull than pull crackers with the family.
And their younger sister WILLOW is terrified of Christmas Day.
With FOUR sleeps till Christmas,
THREE secretive siblings,
TWO hot houseguests,
And ONE juicy secret …
This Christmas, there will be some BIG surprises under the tree.
Sometimes at Christmas, you don't get what you want, you get what you need…
★★★★
4 out of 5 stars
Review | Goodreads | Blackwells
Adam Stillwater is in over his head. At least, that's what his best friend would say. And his mom. And the guy who runs the hardware store down the street. But this pinball arcade is the only piece of his dad that Adam has left, and he's determined to protect it from Philadelphia's newest tech mogul, who wants to turn it into another one of his cold, lifeless gaming cafés.
Whitney Mitchell doesn't know how she got here. Her parents split up. She lost all her friends. Her boyfriend dumped her. And now she's spending her senior year running social media for her dad's chain of super successful gaming cafés—which mostly consists of trading insults with that decrepit old pinball arcade across town.
But when a huge snowstorm hits, Adam and Whitney suddenly find themselves trapped inside the arcade. Cut off from their families, their worlds, and their responsibilities, the tension between them seems to melt away, leaving something else in its place. But what happens when the storm stops? 
★★★★
4 out of 5 stars
Review | Goodreads | Waterstones
Love, literature, friendship, music, carnival, travel, dance, work, nature, food – Black Joy can be found in so many places.
Edited by award-winning journalist Charlie Brinkhust-Cuff and up-and-coming talent Timi Sotire, join twenty-eight inspirational voices in this uplifting and empowering anthology as they come together to celebrate being Black British, sharing their experiences of joy and what it means to them.
★★★★★
5 out of 5 stars
Review | Goodreads | Waterstones
An unflinching, powerful memoir about growing up Korean American, losing her mother, and forging her own identity.
In this exquisite story of family, food, grief, and endurance, Michelle Zauner proves herself far more than a dazzling singer, songwriter, and guitarist. With humor and heart, she tells of growing up one of the few Asian American kids at her school in Eugene, Oregon; of struggling with her mother's particular, high expectations of her; of a painful adolescence; of treasured months spent in her grandmother's tiny apartment in Seoul, where she and her mother would bond, late at night, over heaping plates of food.
As she grew up, moving to the East Coast for college, finding work in the restaurant industry, and performing gigs with her fledgling band–and meeting the man who would become her husband–her Koreanness began to feel ever more distant, even as she found the life she wanted to live. It was her mother's diagnosis of terminal cancer, when Michelle was twenty-five, that forced a reckoning with her identity and brought her to reclaim the gifts of taste, language, and history her mother had given her.
★★★★★
4.5 out of 5 stars
Review | Goodreads | Waterstones
Taken from the poverty of her parents' home in Portsmouth, Fanny Price is brought up with her rich cousins at Mansfield Park, acutely aware of her humble rank and with her cousin Edmund as her sole ally. During her uncle's absence in Antigua, the Crawford's arrive in the neighbourhood bringing with them the glamour of London life and a reckless taste for flirtation. Mansfield Park is considered Jane Austen's first mature work and, with its quiet heroine and subtle examination of social position and moral integrity, one of her most profound.
★★★
3 out of 5 stars
Review | Goodreads | Blackwells
North Carolina, 1863. As the American Civil War rages on, the Freedmen's Colony of Roanoke Island is blossoming, a haven for the recently emancipated. Black people have begun building a community of their own, a refuge from the shadow of the old life. It is where the March family has finally been able to safely put down roots with four young daughters:
Meg, a teacher who longs to find love and start a family of her own.
Jo, a writer whose words are too powerful to be contained.
Beth, a talented seamstress searching for a higher purpose.
Amy, a dancer eager to explore life outside her family's home.
As the four March sisters come into their own as independent young women, they will face first love, health struggles, heartbreak, and new horizons. But they will face it all together.
★★★★★
5 out of 5 stars
Review | Goodreads | Waterstones
In an Italian city ravaged by plague, Sofia's mother carves beautiful mementos from the bones of loved ones. But one day, she doesn't return home. Did her work lead her into danger? Sofia and her little brother Ermin are sent to the convent orphanage but soon escape, led by an enigmatic new friend and their pet crow, Corvith.
Together they cross the city underground, following clues in bones up to the towers of Siena, where – circled by magpies – the children find the terrible truth …
★★★★
4 out of 5 stars
Review | Goodreads | Waterstones
Julia has followed her mum and dad to live on a remote island for the summer – her dad, for work; her mother, on a determined mission to find the elusive Greenland shark. But when her mother's obsession threatens to submerge them all, Julia finds herself on an adventure with dark depths and a lighthouse full of hope…
A beautiful, lyrical, uplifting story about a mother, a daughter, and love – with timely themes of the importance of science and the environment.
★★★★★
5 out of 5 stars
Review | Goodreads | Waterstones
Shaun Bythell owns The Bookshop, Wigtown – Scotland's largest second-hand bookshop. It contains 100,000 books, spread over a mile of shelving, with twisting corridors and roaring fires, and all set in a beautiful, rural town by the edge of the sea. A book-lover's paradise? Well, almost …
In these wry and hilarious diaries, Shaun provides an inside look at the trials and tribulations of life in the book trade, from struggles with eccentric customers to wrangles with his own staff, who include the ski-suit-wearing, bin-foraging Nicky. He takes us with him on buying trips to old estates and auction houses, recommends books (both lost classics and new discoveries), introduces us to the thrill of the unexpected find, and evokes the rhythms and charms of small-town life, always with a sharp and sympathetic eye.
★★★★★
4.5 out of 5 stars
Review | Goodreads | Waterstones
Join your favorite villagers from Animal Crossing: New Horizons on new adventures!
What do the villagers of Animal Crossing: New Horizons get up to when you're not around? Find out all about their antics in this hilarious manga filled with goofy gags and silly stories! Plus, read comics that highlight each villager, as well as get tips and tricks for playing the game in a special bonus section. 
★★★
2.5 out of 5 stars
Review | Goodreads | Waterstones
There's nothing Marietta Stelle loves more than ballet, but after Christmas, her dreams will be over as she is obligated to take her place in Edwardian society. While she is chafing against such suffocating traditions, a mysterious man purchases the neighbouring townhouse. Dr Drosselmeier is a charming but calculating figure who wins over the rest of the Stelle family with his enchanting toys and wondrous mechanisms.
When Drosselmeier constructs an elaborate set for Marietta's final ballet performance, she discovers it carries a magic all of its own. On the stroke of midnight on Christmas Eve, she is transported to a snowy forest, where she encounters danger at every turn: ice giants, shadow goblins and the shrieking mist all lurk amidst the firs and frozen waterfalls and ice cliffs. After being rescued by the butterscotch-eyed captain of the king's guard, she is escorted to the frozen sugar palace. At once, Marietta is enchanted by this glittering world of glamorous gowns, gingerbread houses, miniature reindeer and the most delicious confectionary.
But all is not as it seems and Marietta is soon trapped in the sumptuous palace by the sadistic King Gelum, who claims her as his own. She is confined to a gilded prison with his other pets; Dellara, whose words are as sharp as her teeth, and Pirlipata, a princess from another land. Marietta must forge an alliance with the two women to carve a way free from this sugar-coated but treacherous world and back home to follow her dreams. Yet in a hedonistic world brimming with rebellion and a forbidden romance that risks everything, such a path will never be easy.
★★★★★
4.5 out of 5 stars
Review | Goodreads | Waterstones
The Little Prince is a modern fable, and for readers far and wide both the title and the work have exerted a pull far in excess of the book's brevity. Written and published first by Antoine de St-Exupury in 1943, only a year before his plane disappeared on a reconnaissance flight, it is one of the world's most widely translated books, enjoyed by adults and children alike. In the meeting of the narrator who has ditched his plane in the Sahara desert, and the little prince, who has dropped there through time and space from his tiny asteroid, comes an intersection of two worlds, the one governed by the laws of nature, and the other determined only by the limits of imagination. The world of the imagination wins hands down, with the concerns of the adult world often shown to be lamentably silly as seen through the eyes of the little prince. While adult readers can find deep meanings in his various encounters, they can also be charmed back to childhood by this wise but innocent infant.
★★★
3 out of 5 stars
Review | Goodreads | Waterstones
Way out in the furthest part of the known world, a tiny stronghold exists all on its own, cut off from the rest of human-kin by monsters that lurk beneath the Snow Sea.
There, a little boy called Ash waits for the return of his parents, singing a forbidden lullaby to remind him of them… and doing his best to avoid his very, VERY grumpy yeti guardian, Tobu.
But life is about to get a whole lot more crazy-adventurous for Ash.
When a brave rescue attempt reveals he has amazing magical powers, he's whisked aboard the Frostheart, a sleigh packed full of daring explorers who could use his help. But can they help him find his family . . . ?
★★★
3 out of 5 stars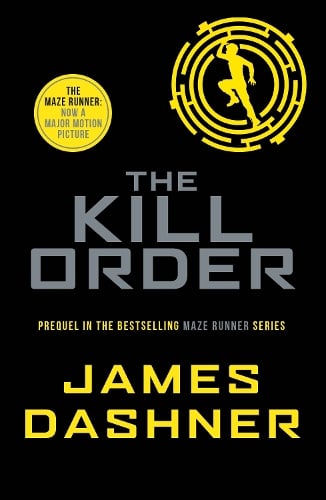 Review | Goodreads | Waterstones
★★★
3 out of 5 stars
Review | Goodreads | Waterstones
Scandalous gossip, wild parties, and forbidden love—witness what the gods do after dark in this stylish and contemporary reimagining of one of mythology's most well-known stories from creator Rachel Smythe. Featuring a brand-new, exclusive short story, Smythe's original Eisner-nominated web-comic Lore Olympus brings the Greek Pantheon into the modern age with this sharply perceptive and romantic graphic novel.
★★★★
4 out of 5 stars
Although I had a run of 3 star reads at the end, I had some great reads in December and my favourite was definitely So Many Beginnings. I've recently found out it's part of a set of remixed classics, which I definitely want to read more from! Unfortunately, my least favourite and definitely most disappointing book in the month was the Animal Crossing manga.
Which books did you read in December?
-Beth
May your shelves forever overflow with books! ☽
Shop | Booktube | Goodreads | Instagram | Tumblr | Twitter | Facebook