Beautiful Quotes is a weekly meme hosted by me, where I post some of my favourite quotes. Any other bloggers are welcome to join me in this and just link my blog!
Hello everyone! You may have noticed my blogging has been a little lax the past week or so. I'm okay about it as things have been a very good kind of busy! I have a lot of things I need to pay attention to in the next month or so, and I can't help it if my blog takes a backseat for a while. I'll definitely still be doing 3-4 posts a week, however! And I'm sure I'll post at some point to let you guys know what's taking up so much of my time.
Anyway, onto today's book and beautiful quote! It's from my possible favourite Raven Cycle book, The Dream Thieves. Just thinking about it has made me want to read another fantasy book!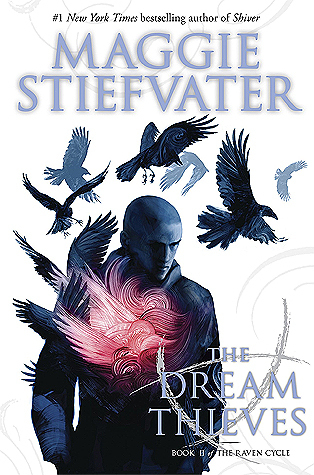 "In that moment, Blue was a little in love with all of them.
Their magic. Their quest. Their awfulness and strangeness.
Her raven boys."
― Maggie Stiefvater, The Dream Thieves
-Beth
May your shelves forever overflow with books! ☽
| Shop | Goodreads | Instagram | Tumblr | Twitter | Facebook |