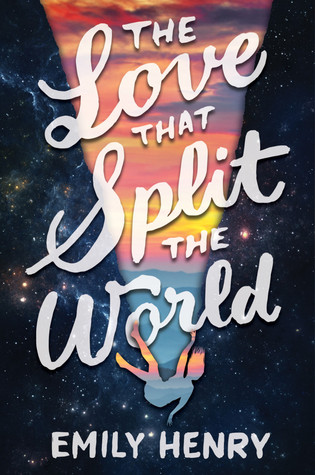 Edition: Hardcover, 400 pages, published January 26th 2016 by Razorbill
Synopsis: Natalie's last summer in her small Kentucky hometown is off to a magical start…until she starts seeing the "wrong things." They're just momentary glimpses at first—her front door is red instead of its usual green, there's a pre-school where the garden store should be. But then her whole town disappears for hours, fading away into rolling hills and grazing buffalo, and Nat knows something isn't right.
That's when she gets a visit from the kind but mysterious apparition she calls "Grandmother," who tells her: "You have three months to save him." The next night, under the stadium lights of the high school football field, she meets a beautiful boy named Beau, and it's as if time just stops and nothing exists. Nothing, except Natalie and Beau.
I just finished this book and oh my life. It is so freaking incredible.
The plot…is more amazing than words could ever say. Suspensful, but still so deep and beautiful. This book managed to create a bridge between suspense, action and one of the best love stories I've ever read.
The characters…are beautiful. Relatable but also admirable in a sense that they are very different to the average person. The perfect balance!
The writing…is unexplainable. Henry has this immense talent of connecting the normal bookworm with this world, one that I could not even begin to define.
Something I liked…I'm actually really struggling to point a certain thing out, because all of the different things in this book tie it together to make it what it is. If you're forcing me, though…of course it's Beau! Oh, and the ending. It's just so…perfect.
Something I disliked…hahaha the thought of trying to answer that question is simply hilarious.
My rating is…
☽ ☽ ☽ ☽ ☽
5 out of 5 moons
I would give it so much more if I could!
Alas, my dear reader, I am struggling to come to the end of this review. I just have so much more to say, so much more rambling to spurt out about this beauty.
So I will leave this post with two notes. One is the following letter to this fabulous author. Although I massively doubt this will ever reach Emily Henry, I can only wish and hope – either way I needed to get this out there somewhere!
Dear Emily Henry,
You gave me a gift in The Love That Split The World. You gave me my favourite book of 2016 so far, and one I'm sure will reach my list of top 5 at the end of the year.
But not just that…you gave me love, you gave me hope. You made me feel as though I was being cleansed by the light of a thousand silver stars falling over me like rain.
You made me feel incredible. You made me feel alive.
And that, as a reader, is everything I could ever hope for.
For that, I thank you more than a thousand words could ever say. More than the brightest star could ever express. The only thing I could ever change would be this review – I wish I could make it as beautiful as your book…but right now, that feels impossible.
The second is this beautiful quote. It is one I've known for a while but only started to mean more to be the second I finished this book – this is literally the first thing I thought of when I read those amazing final words.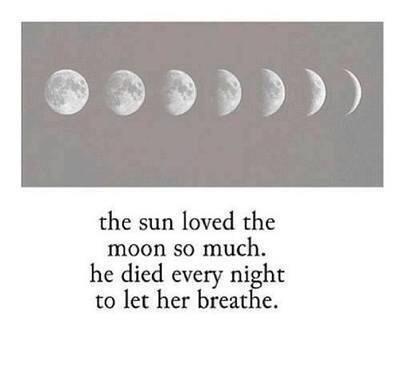 -Beth
May your shelves forever overflow with books! ☽
---
---
---