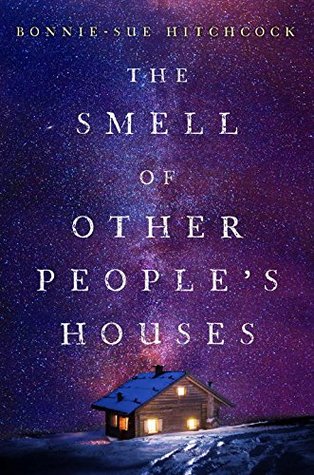 In Alaska, 1970, being a teenager here isn't like being a teenager anywhere else. Ruth has a secret that she can't hide forever. Dora wonders if she can ever truly escape where she comes from, even when good luck strikes. Alyce is trying to reconcile her desire to dance, with the life she's always known on her family's fishing boat. Hank and his brothers decide it's safer to run away than to stay home—until one of them ends up in terrible danger.
Four very different lives are about to become entangled.
The last time I saw my friend and co-blogger Pete, he gave me a book! It's also one I've wanted to read for a long time – especially since his great review back in September.
I adore how unique this book is, and I felt it's honesty. I felt the genuine, heartfelt location of 1970s Alaska so insightful and interesting. I don't think I've ever read a book quite the same, involving such a different set of characters and locations. Much like other books with more than one POV, I did find it hard to get into each character and their individual stories, but I ended up liking the differences.
"I'll never understand how certain things that happen to us can climb under our skin and make us someone new. Big things can do it — like Sam going missing."
This book strikes me as important. It tackles subjects I've never read about before in such detail, such as the statehood and problems Alaska and it's people faced. It talks about growing up with abusive parents and not knowing your own family. It faces teenage pregnancy and the struggles of growing up.
I love how each character meant a lot, even the families and parents. Too many YA books focus entirely on romance, but this book felt like so much more. It talked about the relationships we have with our families and friends, and how we as people help and support those we love. It wasn't just relationships or friendships, it was about everyone.
"Small things can do it, too, like having a stranger fall to pieces in front of you. I'm beginning to think that everything changes us to some extent."
The focus of this book is how our lives intertwine and combine, no matter what. It talks about how we all work together, even though we have different backgrounds and interests. It talks about togetherness and the respect we should have for one another. I felt this book is so important, and definitely one that will stay with me for a long time to come.
★★★★★
4.5 stars
-Beth
May your shelves forever overflow with books! ☽
| Goodreads |Instagram | Tumblr | Twitter | YouTube | Facebook | Redbubble |