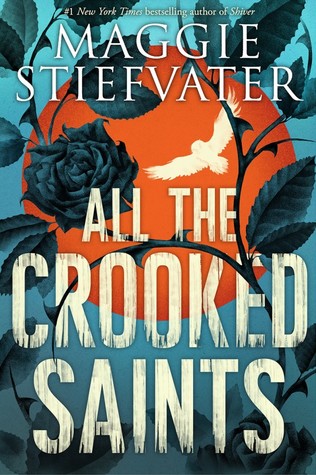 Any visitor to Bicho Raro, Colorado is likely to find a landscape of dark saints, forbidden love, scientific dreams, miracle-mad owls, estranged affections, one or two orphans, and a sky full of watchful desert stars.
At the heart of this place you will find the Soria family, who all have the ability to perform unusual miracles. And at the heart of this family are three cousins longing to change its future: Beatriz, the girl without feelings, who wants only to be free to examine her thoughts; Daniel, the Saint of Bicho Raro, who performs miracles for everyone but himself; and Joaquin, who spends his nights running a renegade radio station under the name Diablo Diablo.
They are all looking for a miracle. But the miracles of Bicho Raro are never quite what you expect.
I honestly don't know what to think of this book at all. It was so weird that I couldn't relate it to anything else, therefore I couldn't work out whether I really liked it or not! It's like reading a very confusing classic – you don't understand it but there's just something…magic about it.
""Do you have darkness inside you?"
"Yes," Tony said.
"And do you want to be rid of it?""
I unfortunately didn't find any kind of pull or drive with this book, and that's what I hated. It took me like a week to get through the whole thing? I think it's because there was so many characters and unfortunately I didn't feel necessarily close to any of them. I do love how this book was written in a lot of other ways, though. It had that very Stiefvater feel about it, and I couldn't help but feel the words were laced with magic.
"This is a harder question to answer than one might think at first blush. Almost no one would think it's correct to answer this question with a no, but the truth is that we men and women often hate to be rid of the familiar, and sometimes our darkness is the thing we know the best."
And I would have to say the same about the locations! Stiefvater has this way with writing about locations that I've never seen before in YA. I was very torn between being very confused and feeling detached, then I would reach a beautifully written and fall a little bit in love.
As you can tell, I'm completely all over the place with this one. it has a kind of lovable factor about it, but I can't put my finger on why.
★★★
3 stars
-Beth
May your shelves forever overflow with books! ☽
| Goodreads |Instagram | Tumblr | Twitter | YouTube | Facebook | Redbubble |