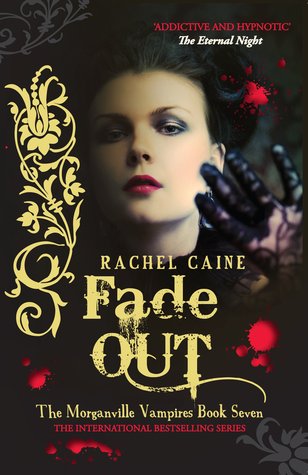 Life has changed dramatically in Morganville. The resident vampires have made major concessions to the human population and with their newfound freedoms, Claire Danvers and her friends are starting to feel comfortable again – almost.
Are you fed up of Morganville yet? You would have thought I would be, but here I am 8 books in and still enjoying the very entertaining lives of Claire and her friends.
Fade Out was definitely a bit of a change of pace, and didn't pack in the action quite as much as the previous books in the series. However, I still really enjoyed it, and valued the differences. When we're 7 books in and everyone keeps dying over and over, the little breathers are pretty welcome most of the time.
'"Because you've got guy parts, you're automatically a better mechanic than me? I don't think so,"'
For me, I've always loved the characters in these books and they've been so important to me. Because of the nature of this plot, the book was very character heavy and I loved that. The friends banded together to save each other from something, and some of the scenes that came out of it were priceless.
That being said, of course Caine kept up on the twists and turns and I was still kept on the edge of my seat. Other characters, such as Amelie, also kept the tension high and I found certain scenes with them so interesting!
'Eve said, and bailed out of the passenger side.'
All in all, this is definitely different to the rest so far, but I still enjoyed it. Having more personal battles to fight worked for me and kept me close to the characters I know and love. A slower but also enjoyable part of the Morganville series.
★★★★
3.5 out of 5 stars
-Beth
May your shelves forever overflow with books! ☽
| Shop | Goodreads | Instagram | Tumblr | Twitter | Facebook |