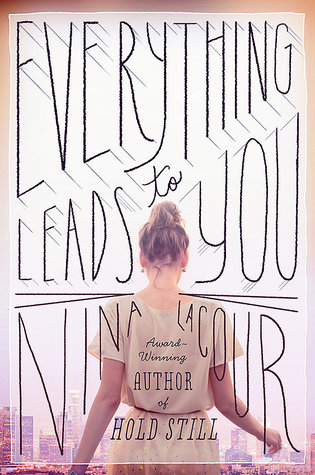 A wunderkind young set designer, Emi has already started to find her way in the competitive Hollywood film world.
Emi is a film buff and a true romantic, but her real-life relationships are a mess. She has desperately gone back to the same girl too many times to mention. But then a mysterious letter from a silver screen legend leads Emi to Ava. Ava is unlike anyone Emi has ever met. She has a tumultuous, not-so-glamorous past, and lives an unconventional life. She's enigmatic…. She's beautiful. And she is about to expand Emi's understanding of family, acceptance, and true romance.
This book had everything. It has beautiful characters, a lovely romance, a great setting, an interesting focus and passages that left me reaching for tabs. To put it simply – I adored this book.
Let's begin with the characters. I adored Emi immediately. She's smart, creative, enthusiastic and good at what she does. But she's also humble, grateful and has her own faults. Throughout the book she is growing up and learning, finding her feet in the world of film and work. She goes through difficult challenges but learns from them, and in turn teaches the reader.
""The best things aren't perfectly constructed. They aren't illusions. They aren't larger than life. They are life."
I also loved Emi's family and her best friend, Charlotte. I wish their friendship was explored in maybe a little more depth, but that is the only tiny fault I could pick out from this book.
Emi is a set designer, and I can't think of a better thing for a book to focus on. I'm a creative media student, and I also love interior design. Emi had a brilliant understanding of her industry and job, and the book talked in-depth about her life as a set designer. This is just so awesome. This book is a romance with a different focus. It's not entirely about Emi and Ava. In fact, the plot follows her working on a movie, and Ava is involved.
"Part of me knew that all along, but I got it wrong anyway. What I'm trying to say is that I just want to know you."
This book is set in summer in LA, and I found the setting worked perfectly. I wouldn't say this is exactly a 'summer read', but I felt the underlying tones of school breaks and summer jobs.
Nina LaCour is a great writer of LGBTQIA+ books, and I really love how she approaches Emi's sexuality. It's not a big thing, she's not treated differently..she just fits in. This book does tackle the subject but it's not a main focus, and that works incredibly well.
"You don't have to be at your best. We can't all be at our best all the time. But", I say again, "I just want to know you"."
I'm happy to tell you I don't have a bad word to say about this book. I just loved it, I felt utterly absorbed and I'm still feeling sad about having to say goodbye to Emi's world. This is definitely one of the most enjoyable and well-written books I've read recently!
★★★★★
-Beth
May your shelves forever overflow with books! ☽
| Goodreads |Instagram | Tumblr | Twitter | YouTube | Facebook | Redbubble |